What do you expect from a country run by a collection of statists/neo-statists?
Balloon the debt to the tune of over 100 billion euros using fraud Keynesian economic trickery (should be drawing from surplus not adding debt), and encourage 3rd world migration to the already failed welfare state. Great going!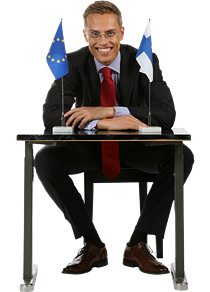 European Commission: Finland's economy among worst in EU
The European Commission says it wants further clarification from Finland about the government's 2016 budget plans. The commission says that Finland's economy remains among the worst in the EU, and says it suspects that Finland and six other European countries are running afoul of EU budget rules.
NOTE: The EU is the last (illegit) governing body that should be pointing any fingers, they've managed to foul up Europe with every kind of job killing legislation, and social dislocating policy imaginable.