This is going to anger some folks, but I have to be consistent in my integrity as a honest blogger, a pursuer of the truth.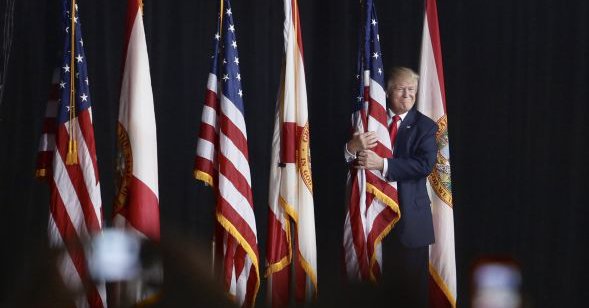 I'm not an expert on polling, but not all the polls can be wrong, others say they're based on the same flawed polling method, and that might be true, I just can't say with any degree of certainty that that's the case and Trump's preparing for a major landslide victory, or even a squeaker. My impetus is to get out the vote, don't stay home on election day, every vote counts.
NOTE: Bret Baier is one of the few remaining serious journalists out there.
Fox News Electoral Scorecard
Clinton has a commanding lead in Fox News' 2016 Electoral Scorecard. Clinton is campaigning from a position of strength and she's now maneuvering to press her advantage. Early voting has started in a lot of states and the Clinton camp is hoping to translate increased enthusiasm among Clinton voters into victories in more states.
The Fox News Decision Team is moving our rating for Iowa from Lean Republican to Toss Up. Iowa is still typically a blue state in presidential elections – it has gone Democratic in six of the last seven elections. President Obama won Iowa in 2008 and 2012, and the most recent Republican to win the state was President George W. Bush in 2004.  This year, Iowa has looked to be the state most likely to flip from Democratic to Republican.  Iowa has a large number of white voters without college degrees, the base of Trump's support.  That's a big reason we've long seen the state leaning in his direction, but the polling data is now mixed enough and Clinton's ground team is active enough for us to now call Iowa a Toss Up.