Budget, what budget…..?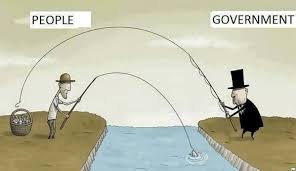 The government wants to borrow more money to pay for costs related to immigration and agriculture among others. Prime Minister Juha Sipilä's three-party coalition agreed on Tuesday on its third supplementary budget of the year. If approved by Parliament, it will expand the national debt by more than 300 million euros.
The centre-right cabinet will present its plan to the legislature on Thursday.
Immigration is the largest big-ticket item in the extra budget at about 38 million euros. It's followed closely by 35 million euros "to guarantee the viability of agriculture" – a crucial issue for the premier's rural-based Centre Party.
His government says that more money is needed for immigration even though fewer asylum seekers have arrived this year than expected after the late-2015 rush. That is because more asylum decisions – mostly rejections – are being made, which is spurring more appeals. Therefore the number of people still being housed at reception centres will be higher than expected at the end of this year.
More funds, to the tune of 31.6 million euros, are being earmarked for the Ministry of Social Affairs and Health to pay out in earnings-related unemployment allowances.