One thing you need to know, ambassadorships have become coveted positions for self aggrandizement once the ambassador leaves his/her position, becoming middlemen for business between the two states. These positions have been meted out according to how much campaign contributions have been delivered by the potential candidate for that office.
I have documented the Obama appointee/former ambassador to Finland, Bruce Oreck, whose father made it big in the vacuum cleaner industry, the son, struck out on his own in the eco/green-industry, therefore Finland was in his sites in achieving a future pathway to green technology connections and financial gain.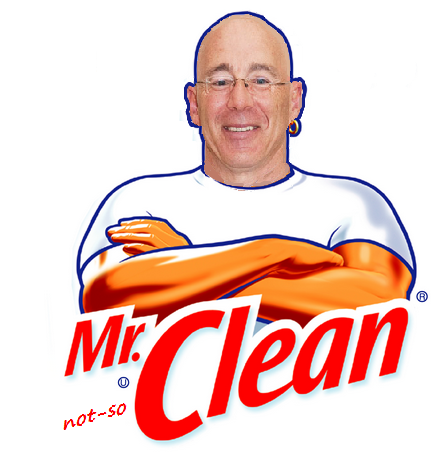 The Thomas Pickering-Russian/Iranian/Syrian oil connection is Oreck's story, but on  some serious steroids.
Thomas Pickering and Russia's Pipeline Sales to Iran and Syria
"Clinton's Shadow Diplomat" is a hard-hitting investigative report from the Center for Security Policy, exposing the ties of former Ambassador Thomas Pickering to a Putin-linked Russian company that sold oil and gas pipelines to Iran and Syria when Pickering was on its Board of Directors. The report reveals Pickering's overlapping roles: as Clinton's Foreign Affairs Policy Advisor, as an Advisory Board member for two Iranian advocacy groups, as a paid Director for a Russian firm selling pipeline to Iran and Syria, as a paid consultant to Iranian aircraft contractor Boeing, and as a Senate committee hearing witness, all with a common goal of ending economic sanctions on Iran and reversing U.S. Iran policies.
As meticulously documented in "Clinton's Shadow Diplomat," Pickering was a paid Director for the Russian-owned company Trubnaya Metallurgicheskaya Kompaniya (TMK) from June 30, 2009 to June 26, 2012. TMK is majority-owned by Russian billionaire oligarch Dmitry Pumpyansky, a close Putin ally.
The investigation discovered extensive proof of TMK's business dealings in Iran and Syria while Pickering was on the Board, including a financial offering disclosure, catalogs, marketing materials, websites, press releases, legal documents, reports from the steel industry press and Iranian customer websites. Sales of oil and gas pipelines to Iran were specifically prohibited under U.S. laws and executive orders.
According to TMK's records, Pickering attended 143 of the 145 TMK Board meetings. Pickering is estimated to have been paid over half a million dollars for his service to TMK, based on TMK's compensation rules.
"Clinton's Shadow Diplomat" documents TMK's relationships with three Iranian customers, all listed by the Treasury Department's Office of Foreign Assets Control (OFAC) as "Specially Designated Nationals" during the years Pickering served on the Board: the National Iranian Oil Company (NIOC), Petropars, and Pars Oil and Gas Company.
The investigation also shows TMK's relationships with three Syrian customers listed by OFAC as "Specially Designated Nationals" in 2011, while Pickering was on the Board: the Syrian Gas Company, the Syrian Petroleum Company, and the Al Furat Petroleum Company. U.S. persons are generally prohibited from conducting any kind of business with "Specially Designated Nationals."
NOTE: Download "Clinton's Shadow Diplomat" at http://www.centerforsecuritypolicy.org/clintons-shadow-diplomat/