The shock of it all!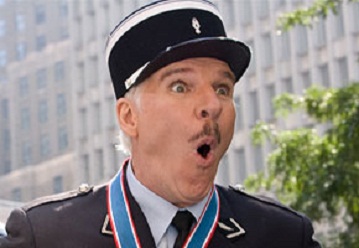 Because a man swearing his conscious before God, like placing one's hand on a bible and swearing to tell the truth in a court of law, is just one straw too much for the fake clergy.
Austrian churches slam far-right's 'God' slogan
Campaign poster for Norbert Hofer. Photo: Paul Gillingwater
Published: 24 Oct 2016 14:55 GMT+02:00
Campaign posters unveiled by Hofer's anti-immigration Freedom Party (FPÖ) last week feature the phrase "So help me God" alongside slogans like "Norbert Hofer. For Austria with heart and soul".
The party said it chose the religious reference because it reflected "a strong anchorage in Christian and western values".
But the country's three main Protestant churches accused of Hofer of "abusing" the name of God to push a xenophobic agenda.
"God cannot be instrumentalised for personal intentions or political purposes," Bishop Michael Buenker said in a joint statement with other Protestant leaders.