Come on, you knew that it was inevitable right?
The "children" farce is just the tip of the iceberg…
The battle of the Calais Jungle has begun: Police fire tear gas at mob of stone-throwing migrants as officials prepare to begin demolition – while another coachload of 'children' arrives in Britain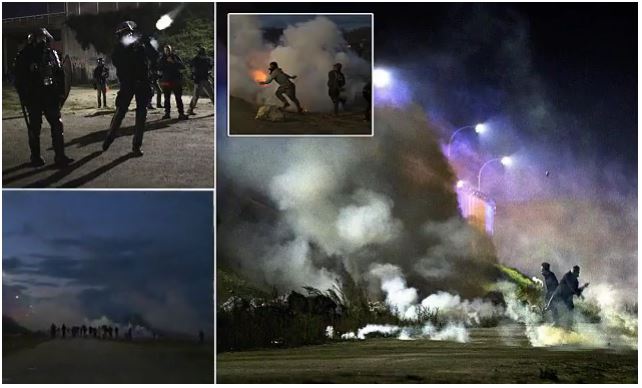 Angry migrants fired the first salvo in the battle of the Calais Jungle on Saturday night after they pelted French police with stones (right).
A 50-strong mob of frustrated young men threw missiles (inset) at the officers who responded with tear gas (top left) and baton charges.
The unrest (bottom left) comes 36 hours before the sprawling shanty town close to the Calais ferry port is cleared. French authorities have announced they will clear all migrants out of Calais and destroy the 'Jungle' camp, starting Monday.