This is exactly how the non-muslim community within muslim countries have been treated throughout the centuries.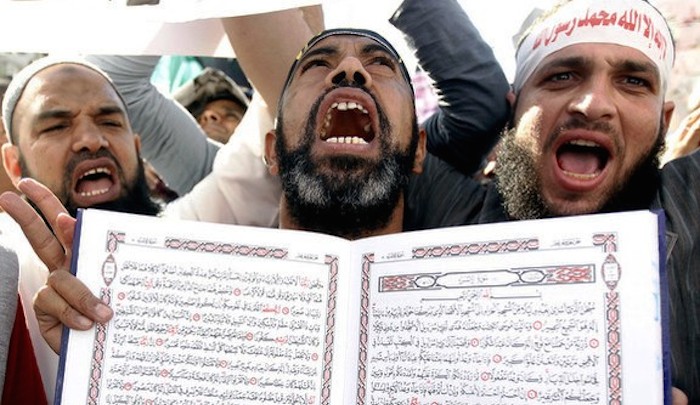 Islam is vigilantism, it's intimidation followed by actual violence against not only the supposed perpetrator, but against his family as well. Christians, Jews and other minorities are never citizens, but outcast subjects, who are forced to tow the Islamo-line for fear of reprisal. At any given moment, for any perceived slight, they can be butchered by a lunatic mob. That's the essence of dhimmitude.
A MOB called for a 16-year-old Christian boy to be HANGED over a Facebook post insulting Islam.
GETTY
A mob called for Nabeel Masih to be hanged over a Facebook post
Nabeel Masih had to be rushed out of a court hearing to escape the baying mob who threatened to burn his entire family.
Masih faces the death penalty after posting a photograph of Kaaba in Mecca, one of holiest sites in Islam, on his profile.
Locals claimed the "insulting and sacrilegious" image showed the Kaaba with a pig's head on top.
As he appeared in court this week charged with blasphemy an 80-strong mob confronted the teen, from Kasur in Punjab province.
he crowd threatened Masih and his family and called for the teenager to be hanged.
Masih's legal team said: "There were about 80 people of different age groups including students that were present in the premises only for Nabeel's hearing and each of them was continuously calling on the phone for other people to come. Even the lawyers were threatened."
The mob reportedly threatened to wipe out Masih's entire family as the judge announced the teenager could face the death sentence.