Thanks to EU minded UK politicians and Eurocrats ….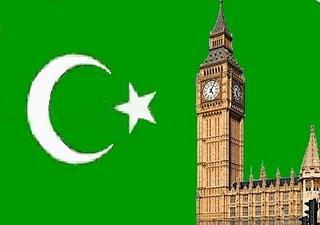 Almost 400 ISIS jihadis trained in Iraq and Syria are now at large on Britain's streets… as it's revealed just 14 fighters who have returned to the UK have been jailed 
Just 14 battle-hardened ISIS fighters have been jailed. The shock figure is far lower than ministers previously claimed and means almost 400 jihadis trained in Syria and Iraq are at large on Britain's streets. Imran Khawaja (left) was jailed for 12 years after he was caught trying to sneak back into Britain but Gianluca Tomaselli, (middle, right) who fought in Syria, is working as an NHS parking attendant in London.