Their zebibas will get an extra rub tonight…..
Morocco PM's party wins election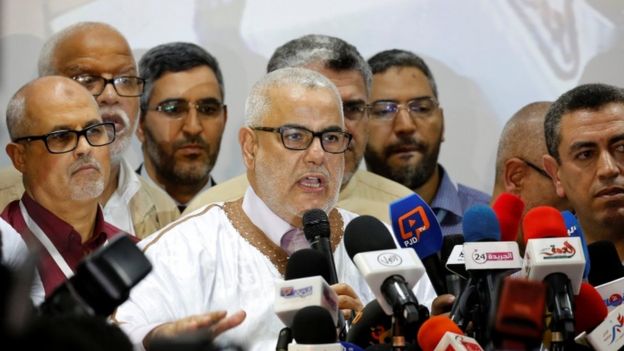 Morocco's governing Islamists in the Justice and Development Party (PJD) have won the country's parliamentary election.
With 90% of the votes counted, they have taken 99 seats, putting them ahead of their rival, the Authenticity and Modernity Party, which won 80 seats.
The PJD had said a second term would allow it to press ahead with its economic and social reforms.
This was Morocco's second poll since it adopted constitutional reforms in 2011.
In third place is the conservative Istiqlal party with 31 seats.
Other parties took the remaining 305 seats contested, with another 90 being allotted to women and other candidates chosen proportionally from party lists.