Islamic Jew hatred started with the founder of Islam….Mohamed.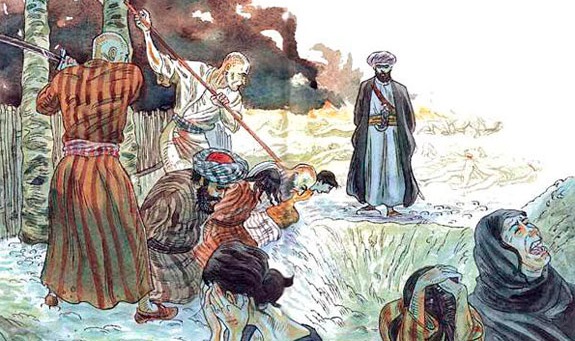 Don't worry, the head of the Pakistan Association of Australia says he's shocked, shocked I tell you!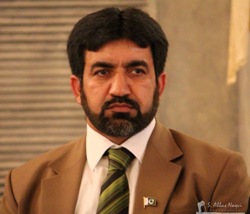 Pakistani scholar: 'Jews are enemies of Islam and peace'
A Pakistani scholar on a speaking tour across Australia has had his events cancelled and has been asked to leave the country after an anti-Semitic video emerged in which the man says global peace will only be established when the last Jew is killed.
Muhammad Raza Saqib Mustafai spoke at Ghausia Masjid (Blacktown Mosque), and Al-Madinah Masjid in Liverpool on Monday, and was due to speak in Melbourne, Brisbane, Perth and Adelaide in the coming weeks. He has since been asked to leave by the imam who organised the tour, Hafiz Raza from Blacktown Mosque.
Fairfax Media reports the Pakistan Association of Australia was alerted to the video – called "Jews are the enemies of Islam and peace" – which was passed onto the organisers of the speaking tour who cancelled the remaining dates.
"Muslims are not terrorists; they are the lovers of peace and preachers of peace. And all the troubles that exist around the world are because of the Jews. When the Jews are wiped out, then the world would be purified," Mr Mustafai says in the video, according to a translation by a pro-Israel media monitor, the Middle East Media Research Institute.
The head of the Pakistan Association of Australia, Abbas Rana, said he was shocked by the video.
More here. H/T: (((Kumitonttu))) Retweeted  Amber.K ‏
Canonical Islam 101:
Australia "Shocked" by Visiting Pakistani Imam Who Espouses Mainstream, Canonical Islam's Annihilationist Jew-Hatred https://t.co/wr8tGMYdcL pic.twitter.com/CZXiXs8ovy

— Andrew Bostom (@andrewbostom) October 6, 2016