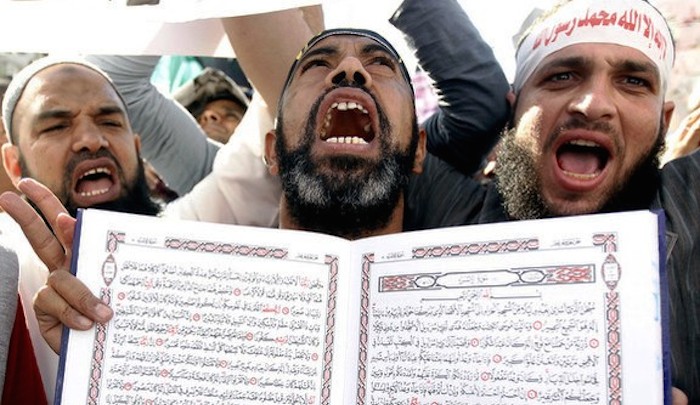 Europe's New Media Darlings: Terrorists
by Giulio Meotti

https://www.gatestoneinstitute.org/8959/europe-darlings-terrorists
It is such a shame and an irony that terrorists who have killed and ordered the killing of unarmed and innocent Jews, are now being celebrated as Europe's apostles of peace.

Can you imagine Italian or French mayors and members of Parliament naming a street after Mohamed Lahouaiej Bouhlel, who murdered at least 84 people in Nice on July 14? Or honoring the brothers Salah and Brahim Abdesalem for their attack at the Bataclan Theater in Paris on November 13, 2015, in which 89 people were murdered?
What would have happened if the city council of Jerusalem had conferred the honorary citizenship on Italy's Mafia leader, Totò Riina, calling him a "political prisoner"? What would have happened if the city council of Tel Aviv had named a street after Giovanni Brusca, the Mafia butcher who kidnapped and tortured the 11-year-old son of another mafioso who had betrayed him, and then dissolved the boy's body in acid? The Italian government would have vehemently protested. With Palestinian terrorists, however, there is another standard, as if in the eyes of many of Italy's city councils, terror against Israeli Jews is actually justified.
In the pro-Palestinian credentials of the mayor of Naples, Luigi de Magistris, the only item missing was giving honorary citizenship to a Palestinian terrorist. Bilal Kayed is anything but a "man of peace." He is a dangerous Palestinian terrorist who spent 14 years in Israeli prisons for two shooting attacks, and for planning and attempting the (unsuccessful) kidnapping of a soldier. Kayed is now a new honorary citizen of Naples.
"[It is] a decision that harms the image of Naples", protested the newly elected president of the Union of Italian Jewish Communities, Noemi Di Segni. Meanwhile, Naples city council has refused to grant honorary citizenship to the Chief Rabbi of Jerusalem.
It is not the first time that Mayor De Magistris embraces anti-Israel militancy. The city of Naples provided a municipal room to show a documentary called, "Israel, The Cancer," which shamefully compares Israeli soldiers to Nazis. Israel's Ambassador to Italy, Naor Gilon, protested against the screening and noted that "the film's title, 'Israel, The Cancer', is reminiscent of dark eras in the Italian and European history, in which Jews were defined as a disease."
De Magistris also received reciprocal "Palestinian citizenship" from the hands of the Palestinian Authority (PA), and the mayor of Naples returned the favor by granting honorary citizenship to PA President Mahmoud Abbas. De Magistris also gave his support to the "Freedom Flotilla," a convoy of ships that tried to bring weapons to the Hamas regime in Gaza. Eleonora De Majo, a candidate on De Magistris' political list, also called the Israelis "pigs."