I've put my differences with Donald Trump aside when the choice comes down to two options, it's either Trump or Hillary, and I'm "Never Hillary".
That said, I'm not for Trump the liberal, and will continue to criticize him when he says stupid things.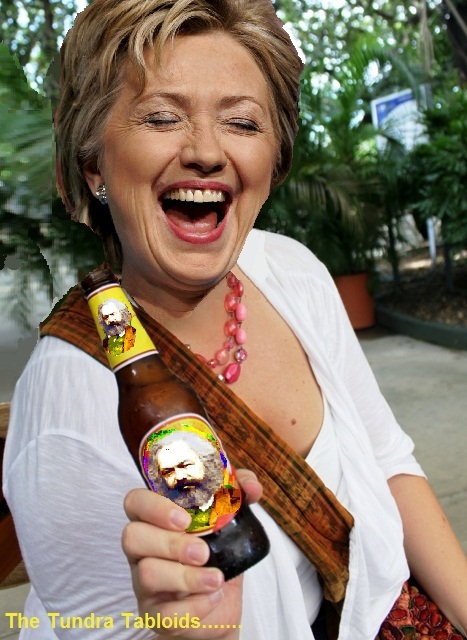 HILLARY: THE THIRD WORLD HAS A "RIGHT" TO MOVE TO THE UNITED STATES
On Monday, Donald Trump gave a speech on terrorism and immigration in which he said:
We want people to come into our country, but they have to come in legally, through a process…. No one has a right to immigrate to this country.
That should be a truism. But, as Byron York points out, Hillary Clinton responded in a retweet that she disagrees: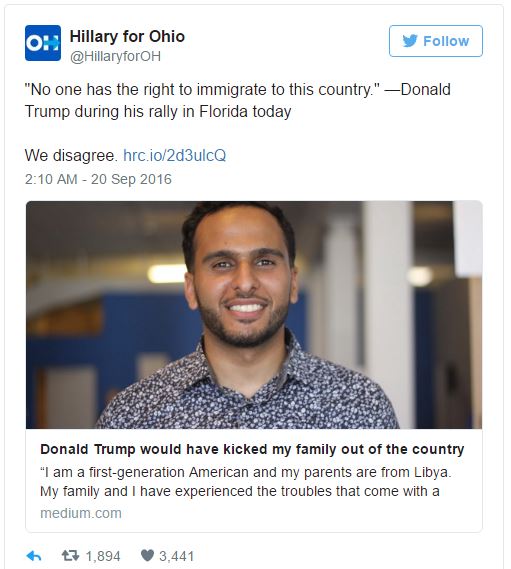 Using a son of an illegal alien whose father came to America on a student visa, then decided on his own to violate his contract and illegally stay in America, Hillary wants to prove to Americans how unjust Donald Trump's (standard US policy) views on illegal migration are.
Mohamed G:
"There was no way that I could let a person that disrespects my father and other immigrants win the White House. For 40 years, Hillary has fought for marginalized communities. She is no doubt the most qualified and the best candidate for president."
DISRESPECT HIS FATHER! KICK BOTH HIS AND HIS FATHER'S ASS OUT OF AMERICA, AND THE REST OF HIS FAMILY AS WELL!