Got all Islamized up and had to express it…….
Chicken shop worker terrorist is held on $5.2m bail as police reveal he left note next to Manhattan bomb praising the Boston bombings and video shows him strolling with deadly suitcase of explosives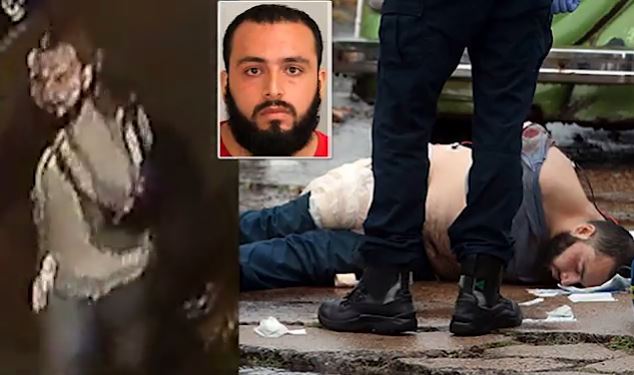 The 28-year-old has been charged with five counts of attempted murder of a law enforcement officer and two gun charges after he was captured in an FBI shootout following the terror attacks in New York and New Jersey over the weekend. Bail has been set at $5.2 million and he remains in hospital.
Almost 30 people were injured in the most serious attack in Manhattan's popular neighborhood of Chelsea on Saturday evening. Shortly before the blast, Rahami was seen on surveillance footage walking down 23rd Street in Chelsea, dragging a wheeled bag behind him.
That bag, police say, contained the shrapnel-packed pressure-cooker explosive – similar to those used in the Boston Marathon bombing – which he used in the attack.