And deservingly so…..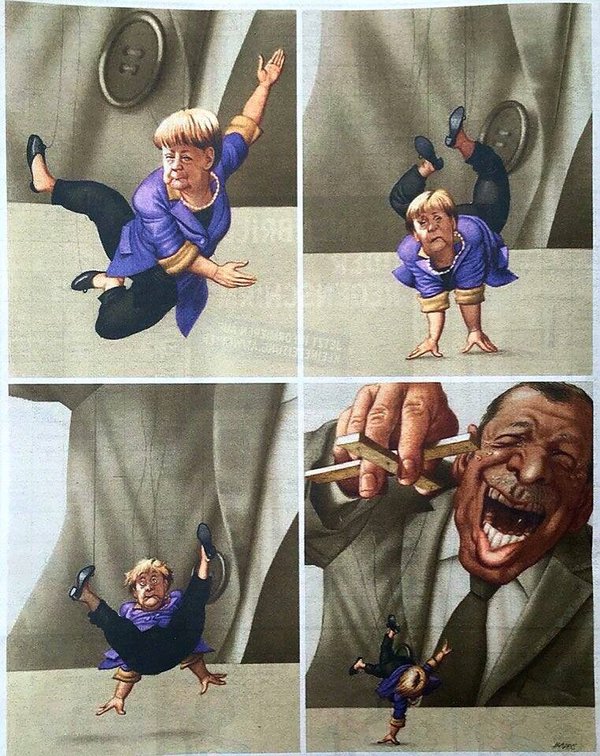 Merkel faces new gains by anti-migrant AfD in Berlin
Berlin mayor Michael Mueller together with foreign minister Frank-Walter Steinmeier and Hamburg's Mayor Olaf Scholz at the closing rally for the SPD party's campaign. Photo: Bernd von Jutrczenka/dpa
Published: 18 Sep 2016 06:46 GMT+02:00
The right-wing populist Alternative for Germany (AfD) party has mobilised xenophobic and anti-Islam sentiment to win opposition seats in nine out of 16 states in Germany and is especially strong in the ex-communist east.
Fresh gains in long-divided Berlin — where the AfD has polled 14 percent, a year ahead of national elections — would spell another setback for Merkel, whose open-door policy brought one million asylum-seekers to Germany last year.
More than 70,000 of them came to Berlin, most still housed in refugee shelters including the cavernous hangars of the Nazi-built former Tempelhof airport, once the hub for the Cold War-era Berlin airlift.
Merkel — who was booed with "get lost" cries by right-wing activists at a campaign event with her party's candidate Frank Henkel this week — conceded that it was hard to reach the "protest voters" who have turned their backs on mainstream parties.
   "
And still we have to try, again and again, because I think we must not give up on people who are casting protest votes," she said on RBB Berlin public radio.