A complete rejection of the melting pot society for balkanization and eventual splitting apart of the nation.
I reject the importation of these people who hold entirely alien/anti-Western beliefs.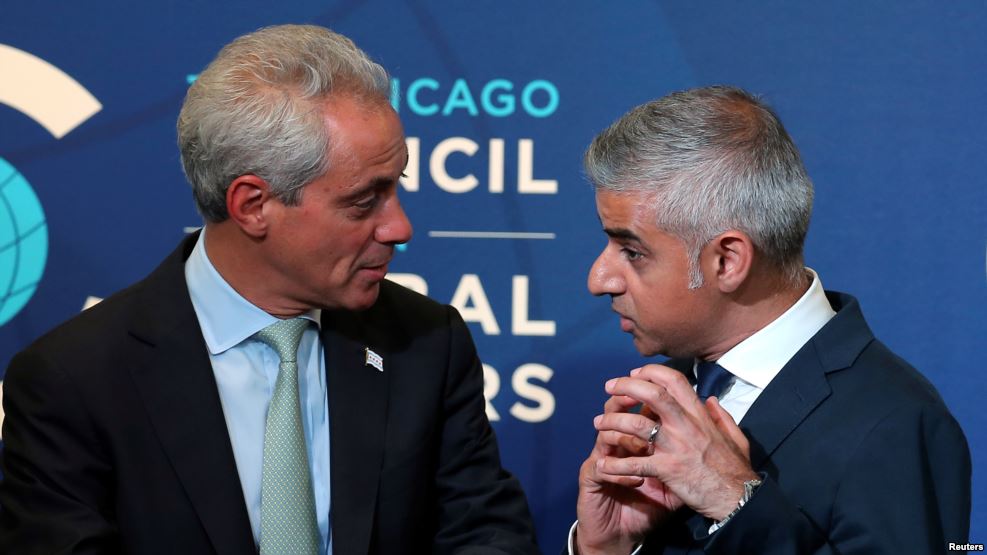 On Trip to US, London Mayor Says Immigrants Shouldn't Have to Assimilate
Mayor of London Sadiq Khan (R) speaks with Chicago Mayor Rahm Emanuel at the Chicago Council on Global Affairs in Chicago, Illinois, U.S., September 15, 2016.
WASHINGTON —
London Mayor Sadiq Khan, while on a trip to the northern U.S. city of Chicago Thursday, argued that new immigrants in America should not have to assimilate into American culture, but the government should instead do more to help them build "cohesive communities."
"One of the lessons from around the world is that a laissez faire or hands-off approach to social integration doesn't work. We need rules, institutions and support to enable people to integrate into cohesive communities and for the avoidance of doubt, I don't mean assimilation, I mean integration, and there's a difference," Khan said. "People shouldn't have to drop their cultures and traditions when they arrive in our cities and countries."
Khan, London's first Muslim mayor, did not mention Republican presidential nominee Donald Trump by name, but went on to criticize positions Trump has taken regarding Muslim immigrants.
In the past, Trump called for a total ban on Muslim immigration into the U.S., but has since softened his position and said he would only ban immigration from countries with a "proven history of terrorism."
"We play straight into the hands of those who seek to divide us, of extremists and terrorists around the world, when we imply that it's not possible to hold Western values dear and to be a Muslim," Khan said.
The London mayor said he is "a big fan" of Democrat Hillary Clinton, and called her "arguably the most experienced candidate to run to be president."