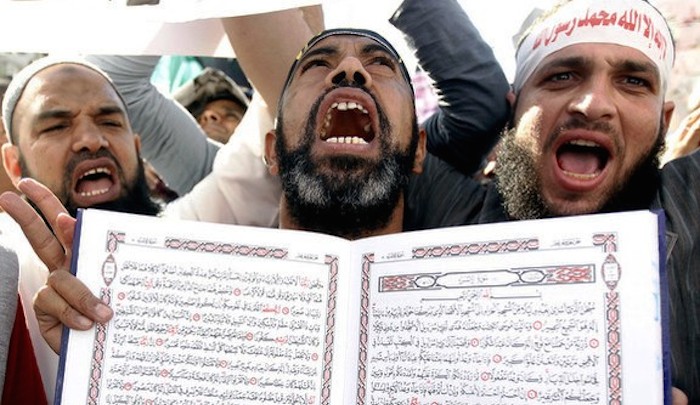 An Inherited Culture of Hate
https://www.gatestoneinstitute.org/8770/tunisia-culture-hate
"I hate Christians and Jews. I don't know why. I don't have any apparent reason to hate them but I always hear my mom talking badly about them. She hates them too, and this is why I hate them, I guess. Mom has always told me that Muslims are Allah's favorite people," — F., a 15-year-old Tunisian girl.

"They said that non-Muslims deserve to die; we should have no pity for them. They will burn in hell, anyway." — M., a 16-year-old Tunisian boy.
People who do not read tend to fear things they do not know, and this fear can turn into suspicion, aggression and hate. These people need to fill the void, to remove the discomfort, so they turn to terrorism to create a goal in their lives: defending Islam.

As most Tunisians do not read, they watch TV a lot. "After watching 'The Sultan's Harem,' I wanted to be one of the Sultan's concubines, to live in the Ottoman Empire era; I wanted to be like them," said S., a 14-year-old Tunisian girl.
A Pew Research Center report, published in 2013, entitled, "The World's Muslims, Religion, Politics and Society," explored attitudes and opinions of Muslims around the world regarding religion and its impact on politics, ethics and science.
A sample of 1450 Tunisian Muslims from all the 24 governorates of Tunisia were interviewed between November and December 2011. According to the study, 50% of Tunisians consider themselves living a conflict between their religion and the modern world. According to the report, 32% of Tunisians consider divorce unethical — the highest rate in the Arab and Muslim world — compared to 8% in Egypt, 6% in Lebanon and 3% in Jordan. Although 46% respondents said that religion is compatible with the modern world, the study indicated that the Tunisian population is more prone to advocate individual choice — with 89% favoring — in wearing the niqab (face-veil).
Similarly, based on the United Nations report and research from the Quilliam Foundation in 2014, Tunisian terrorists represent the highest number (3,800) of foreign terrorists in Syria and Iraq. Syrian authorities also confirmed that the number of Tunisian terrorists is more than 10,000, out of a total of 48,000 terrorists in Syrian territory.
What are the main reasons for Tunisia's high rate of terrorism?