She can't be trusted with anything remotely looking like a state secret, let alone managing a dog pound…..
Impeach Clinton to Bar Her from Holding Federal Office. It's Constitutional.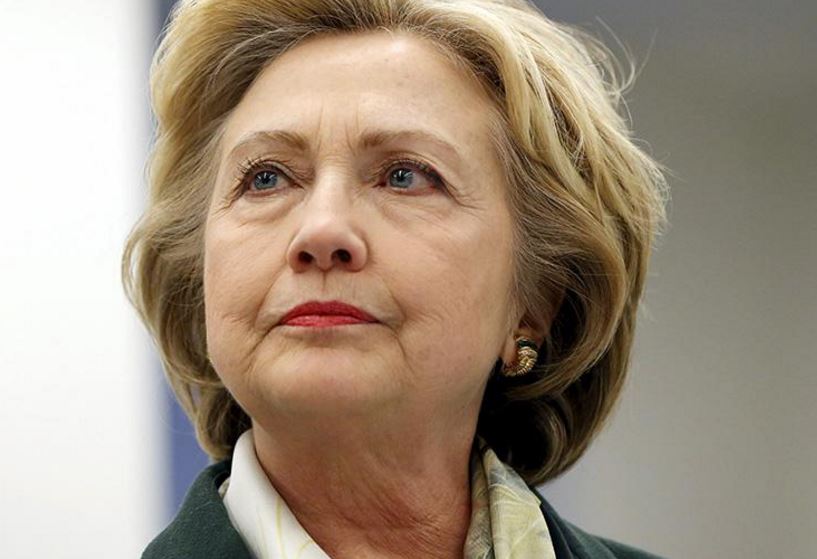 (Reuters photo: Shannon Stapleton)
by ANDREW C. MCCARTHY
September 6, 2016 4:00 AM @ANDREWCMCCARTHY
For months, I have been arguing that Hillary Clinton should be impeached. It is all well and good to prosecute a former government official for any crimes she has committed. Indeed, the Constitution expressly provides for criminal prosecution in addition to impeachment. Nevertheless, for the Framers — and, if we had common sense, for us — the imperative was to deprive a corrupt person of any further opportunity to abuse government power. Whether the official should also be convicted and sent to prison was not unimportant but, in the greater scheme of things, decidedly secondary.
Interestingly, the main pushback I received upon positing this argument was not that Mrs. Clinton is undeserving of impeachment. That, of course, is a measure of the seriousness of her high crimes and misdemeanors: the e-mail scandal; the reckless mishandling of classified information that has surely exposed our national-defense secrets to hostile powers; the mass destruction of thousands of government records after Congress asked for them; the obstruction of government investigations; the serial lies to Congress and the public; the shocking failure to provide security for Americans stationed in Benghazi and the failure to attempt to rescue them during a terrorist siege; the lies to the American people and to the families of murdered American officials about the cause of the attack; the trumping up of a prosecution against the video producer scapegoated for the Benghazi attack; the Clinton Foundation corruption involving the sale of influence for donations, the favors done for shady benefactors at the expense of national security, and the use of the State Department as an arm of the Clinton pay-to-play enterprise.
No, the main objection to impeachment is the claim that, because the former secretary of state does not currently hold public office, there is nothing from which to remove her. Hence, as a non-incumbent who merely seeks the nation's highest office — after proving herself manifestly unfit in a subordinate office — she is said to be immune from impeachment. How could she be impeached from the presidency, the question is posed, if she is not president? How could she be removed from an office she does not hold based on offenses not committed while wielding presidential power?
These questions and the non-incumbency theory behind them fundamentally misconstrue the constitutional remedy of impeachment, which is not limited to removal from power but includes disqualification from future office. Moreover, their premise is wrong: The proceeding against Clinton would not be a presidential impeachment; it would be an impeachment based on her abuses of power as secretary of state, which would have the constitutional effect of disqualifying her for the presidency.