And da var vil go on…..
Al-Qaida-Linked Syrian Groups Could Shape Their Own Islamic State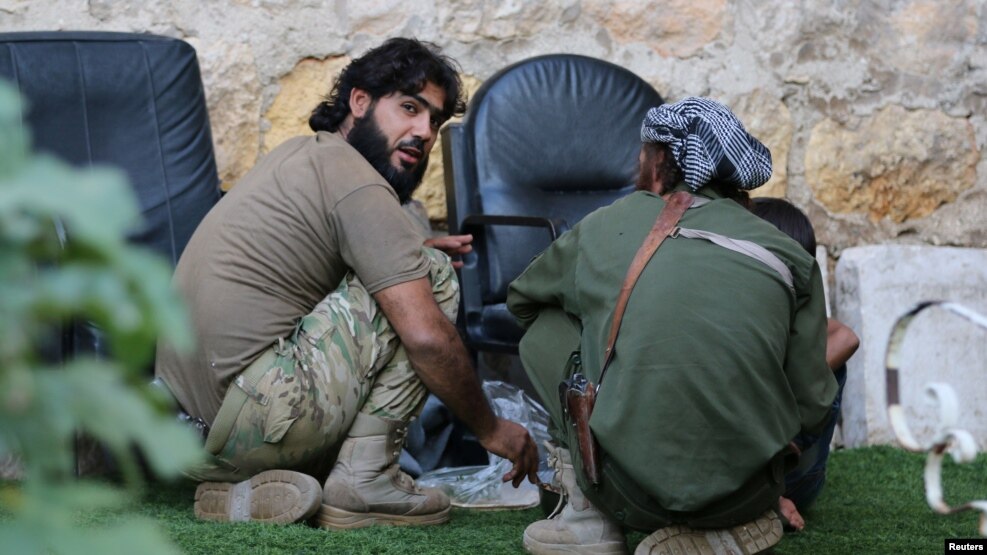 With the Islamic State's self-styled caliphate straddling Syria and Iraq shrinking thanks to land losses to the group's many foes, its jihadist rival — al-Qaida's rebranded affiliate in Syria — is marketing its own nation-building and doing so by imitating propaganda techniques employed by its competitor.
And its increased propaganda output is taking aim once again at its struggling rival, apparently in a bid to exploit IS's mounting problems — including the loss of 40 out of 43 founding senior leaders mainly to U.S.-led coalition airstrikes and battlefield fighting. On Sunday, Turkish officials claimed their military campaign inside Syria to push back IS from border regions had met with success.
Turkish Prime Minister Binali Yildirim said in a televised speech Sunday: "Thank God, today, from Azaz to Jarablus, our 91 kilometers of borderline with Syria has been entirely secured. All the terrorist organizations were pushed back — they are gone."