Ignored it? I'd say she encouraged it and gave high fives.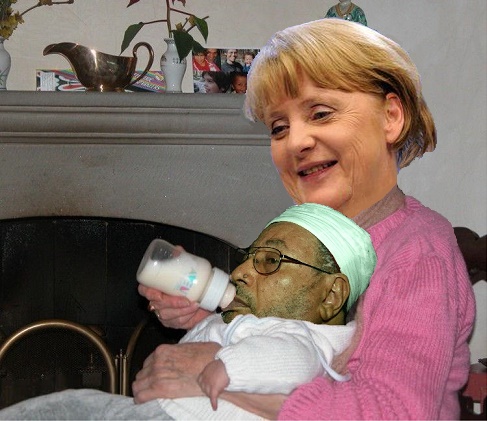 Merkel's REGRET: German leader admits FLAWS in her migrant policy as she ignored crisis
EMBATTLED Angela Merkel has admitted the European Union turned a blind eye to the sheer volume of refugees massing on its borders for far too long.
GETTY
Angela Merkel admitted not initially recognising the severity of the migrant crisis
The German Chancellor conceded that the number of migrants inside the Eurozone will be a long term issue and said more could have been done to prevent the current situation.
But Merkel, currently in her third term as the German figurehead, called for calm in the face of adversity and wants greater cooperation with troubled regions such as Africa and the Middle East.
She said: "There are political issues that one can see coming but don't really register with people at that certain moment – and in Germany we ignored both the problem for too long and blocked out the need to find a pan-European solution."
A self-critical Merkel admitted Germany left some EU nations, such as Spain, stranded by letting them front-up to the mounting number migrants on their own.