Erdogan doubles down…..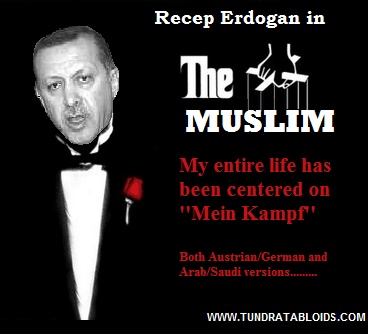 NOTE: This is a power play between Islamonazis, Gulen is as much of totalitarian as Erdogan, this is a turf war like between Hamas and Fatah.
Turkey Publishes List of Dutch Gúlen Supporters
The Turkish press bureau Anadoulu Ajansi has published a list of Dutch supporters of the Gülen movement. It includes the paper Zaman Vandaag, the Witte Tulp school in Amsterdam, the Cosmicus College school in Rotterdam, various regional organizations of young Turkish entrepreneurs and a variety of individuals.
"The publication of the list stirs the polarization in the Netherlands between Gülen- and Erdogan supporters only further, "says writer and AD columnist Özcan Akyol. ,, The organizations and people who are called by name, are labeled as supporters of a terrorist organization involved in terrorist activities. That is how the Turkish government sees Gülen and his followers."