You mean like this……?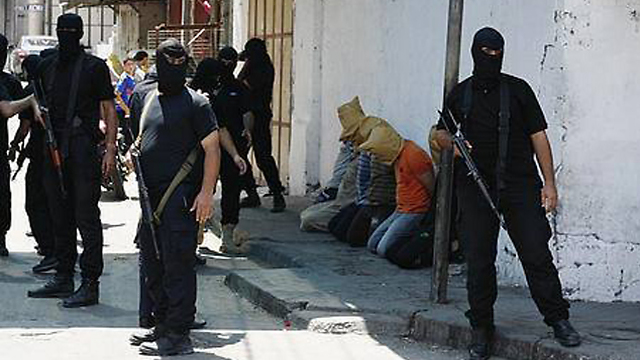 Western journos are not really journos, but leftist propaganda spewing hacks…….
Hamas, Palestinian Authority Target Journalists Ahead of Election
by Khaled Abu Toameh

https://www.gatestoneinstitute.org/8738/hamas-palestinian-journalists
Both of the journalists who were arrested made the mistake of reporting on the suffering of Palestinians living under Hamas rule. These are not the kind of stories that Hamas wishes to see ahead of the local and municipal elections. Rather, Hamas wants to see printed lies of prosperity.

It is a puzzle why foreign journalists choose not to report about the campaign of intimidation facing their Palestinian colleagues.
One might wonder if the human rights groups neglect these abuses because of their continued obsession with destroying Israel.
Palestinian journalists are at the top of the Palestinian Authority (PA) and Hamas hit-list in the crackdown occurring alongside preparations for the Palestinian local and municipal elections, scheduled for October 8.
The crackdown is part of an ongoing campaign by the two rival parties to silence critics in the West Bank and Gaza Strip. Neither Hamas nor the PA tolerates a free and independent media — especially on the eve of a crucial election that could have far-reaching political implications in the Palestinian arena.
A Hamas victory in the upcoming elections would be catastrophic for President Mahmoud Abbas and his Palestinian Authority. Such an electoral outcome would be tantamount to a vote of no-confidence in their policies and performance.
Hamas, for its part, is investing a huge amount of resources in the election campaign, in hopes that the results would further boost its standing among Palestinians. Hamas fears that a defeat would undermine its power in the Gaza Strip and pave the way for its collapse.