Lets get this straight, a koran with a bomb in it, how fitting….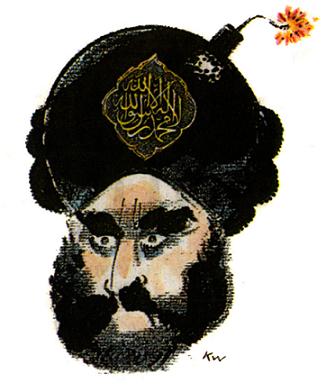 ISIS fanatics are booby trapping copies of the Koran and leaving them on the streets of liberated cities to target Muslims who don't follow their warped ideology 
US Military officials have confirmed the sick booby trap is used in Iraq
ISIS fighters leave bombs inside Koran copies and leave them on streets
It was also confirmed that ISIS had left explosives inside refrigerators
Bombs are being hidden inside copies of the Koran in the latest sick tactic by terrorist group ISIS, it has been reported.
US military officials are said to have confirmed the sneaky booby trap strategy involving leaving Islam's holy book on the streets of Ramadi, Iraq, and waiting for locals to pick them up.
Locals who pick up the books, which are said to be hidden in bushes or long grass near the side of the road, could then be blown up.
 An image posted to Twitter purportedly of a Koran with a bomb hidden inside it
The tactic has emerged after ISIS fighters have also left bombs in refrigerators.
At a press conference at the Foreign Office in London, US Army Colonel Steve Warren reportedly confirmed the strategy was being used by ISIS fanatics.
The use of the religious book was a shock given the terrorist group's normally strict implementation of Sharia law, The Sun reported.
NOTE: Their warped ideology being……Islam 101, or Post-Hijra Islam