The rapes are imported with the Muslims arriving there.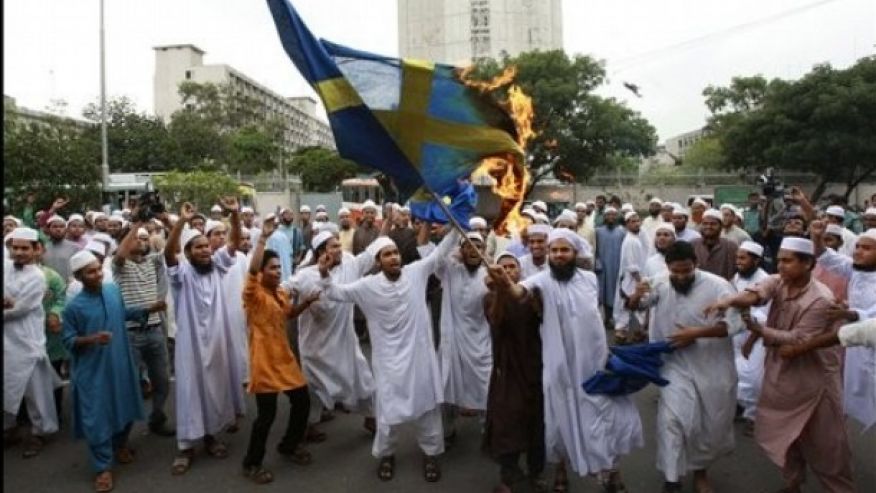 The shocking advert claiming Sweden has the world's highest rape rate is in the terminal of Istanbul's Ataturk airport and is a response to criticism by Stockholm over Turkey's child sex abuse laws. Beside the advert, a headline in the pro-government Gunes newspaper claims: 'Sweden, a country of rape.'
Main Story here =>
Turkey Airport Ad Warns Against Visiting Sweden Due to Rape
ISTANBUL — Aug 19, 2016, 12:28 PM ET
A pro-government Turkish newspaper placed an ad at Istanbul's main airport on Friday warning against travel to Sweden due to alleged high incidences of rape, the state-run news agency reported, in the latest escalation of tensions between Turkey and its European allies.
Anadolu Agency said the ad by Gunes newspaper appeared on two billboards at Ataturk Airport's International Terminal and read in Turkish and in English: "Travel Warning! Did you know that Sweden has the highest rape rate worldwide?"
The ad was apparently placed in retaliation for a similar news ticker at the Vienna airport last week claiming Turkey allows sex with children and a subsequent tweet by Sweden's foreign minister calling on Turkey to respect child rights.
Both incidents were in response to an earlier decision by Turkey's Constitutional Court to scrap an article in the penal code defining sexual acts against children as abuse, triggering concern among children's rights advocates that the move will lead to an increase in child sexual abuse cases. Turkish officials said the article was scrapped on a technicality and that parliament has six months in which to enact new legislation.