This guy (plagiarist Biden) is a dolt to the umpteenth power……..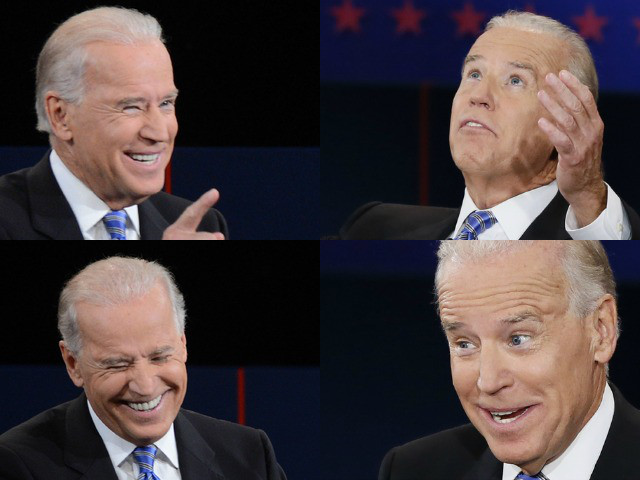 'Biden praising Serbia's European path – worrying development'
RT International, posted 17 August 2016, 17:31
US Vice-President Joe Biden commending Serbia's European path effectively means that he's pleased with Belgrade's policy toward capitulation on the status of Kosovo, says Srdja Trifkovic, foreign affairs editor at Chronicles Magazine.
US Vice-President Joe Biden paid a visit to Belgrade on Tuesday. He called for "normalization" of relations between Serbia and Kosovo – its renegade province that declared independence in 2008 – which Washington and Brussels regard as a precondition for both to join the European Union. Serbian Prime Minister Aleksandar Vučić welcomed Biden, saying that he considers the VP "a friend of Serbia" and his personal friend as well. Biden was an outspoken advocate of US intervention against the Serbs in the 1999s, including the NATO bombing of Belgrade back in 1999.
RT:  What your personal take on Biden's visit to Serbia, given his statements made back in 1998 and 1999 about the country and the Balkan war?
Srdja Trifkovic: This is not Biden's first visit to Serbia since those statements were made – he actually visited Belgrade in May, 2009. Already at that time some people were saying that it is inappropriate for him to pay the visit in the view of fact that he was collectively demonizing the Serbs as a nation in the 1990s. However, the President – that time Boris Tadić – was pursuing strongly pro-western policy, and of course the issue was not raised.
There is a continuity of this policy under the current Prime Minister, Aleksandar Vučić, who is now in his second mandate and who is insisting on the elusive European path for Serbia, which entails subservience to the wishes of both Brussels and Washington. That is why I think that it is only the fringe – people like Vojislav Šešelj and the Radical Party, who actually bothered to demonstrate against Biden. Most of ordinary Serbs remember what Biden was saying, both during the wars in Bosnia and Croatia, and later during the NATO intervention in Kosovo. But ordinary Serbs have no means of airing their opinions, and the government is treating Biden as VIP of the highest possible order.
RT:  Why people of Serbia and the government have different attitude towards the visit?
ST: First of all, Vučić insists that Serbia will look forward and not dwell on the past, which is exactly what American officials and diplomats have been encouraging Serbia to do. In other words, let bygones be bygones, including NATO bombing. At the same time, I believe that behind closed doors Biden was also insisting on the need for Serbia to weaken its relations with Russia in order to pursue this path of joining the EU at some indeterminate future. He also insisted on what is euphemistically known as normalizing relations between Belgrade and Pristina, which de facto means recognition. He will never say openly that the US insists on Belgrade recognizing Kosovo as an independent state, but that is the substance of his statements.
Last but not least, let's not forget that only a month ago the government of Prime Minister Vučić accepted two detainees from Guantanamo in Serbia as a gesture of good will to Washington. So I think to all intents and purposes Biden was arriving not to talk as equals to Vučić, but to tell him what Washington's expectations from Belgrade in the forthcoming period are. In that context it is significant that [Russian] Prime Minister Medvedev is coming to Belgrade in the first week of September. So Serbia will be subjected to two very different sets of views on its future foreign policy and the alignments in the western Balkans.