Not surprised at all………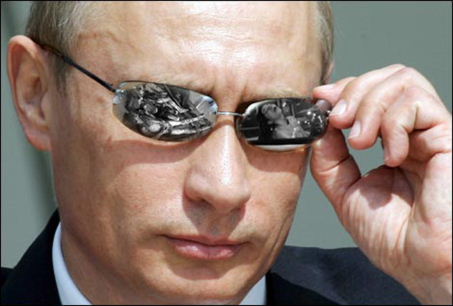 The Unsolved Mystery Behind the Act of Terror That Brought Putin to Power
(Illustration: Roman Genn)
by DAVID SATTER
August 17, 2016 4:00 AM
All available evidence points to Putin's complicity in the 1999 apartment-building bombings in Russia. Those who have tried to investigate have been killed off, one by one.
I believe that Vladimir Putin came to power as the result of an act of terror committed against his own people. The evidence is overwhelming that the apartment-house bombings in 1999 in Moscow, Buinaksk, and Volgodonsk, which provided a pretext for the second Chechen war and catapulted Putin into the presidency, were carried out by the Russian Federal Security Service (FSB). Yet, to this day, an indifferent world has made little attempt to grasp the significance of what was the greatest political provocation since the burning of the Reichstag.
I have been trying to call attention to the facts behind the bombings since 1999. I consider this a moral obligation, because ignoring the fact that a man in charge of the world's largest nuclear arsenal came to power through an act of terror is highly dangerous in itself.
Russian human-rights defenders Sergei Yushenkov, Yuri Shchekochikhin, Anna Politkovskaya, and Alexander Litvinenko also worked to shed light on the apartment bombings. But all of them were murdered between 2003 and 2006. By 2007, when I testified before the House Foreign Affairs Committee about the bombings, I was the only person publicly accusing the regime of responsibility who had not been killed.