Demanding a 2nd referendum in order "to get their minds right"…..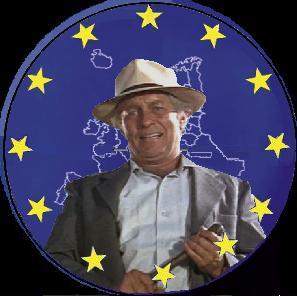 That's how it's done in the minds (and areas where they rule) of the statists, impose their will until it becomes de facto reality. This is the EU at its core, the neo-aristocrats (but without any fealty towards the people they lord over).
House of Lords peers hatch plan to BLOCK Britain leaving the European Union
THE House of Lords is set to make a desperate attempt to delay or even block Britain's decision to ditch the European Union, a Tory peer has claimed.
GETTY
Peers are planning to block the triggering of Article 50
Baroness Wheatcroft said she felt it was "imperative that the House of Lords don't press the button on Article 50" and hoped the unelected part of Parliament could stop Brexit altogether.
The former editor in chief of the Wall Street Journal Europe said she hopes the possible delay on Brexit legislation would lead to a second referendum.
Baroness Wheatcroft said she did not want the Lords to stand in the way of Brexit at the moment, but said: "If it comes to a Bill, I think the Lords might actually delay things. I think there's a majority in the Lords for remaining".
She added: "I would hope, while we delayed things that there would be sufficient movement in the EU to justify putting it to the electorate, either through a general election or a second referendum."
There appears to be differing views on whether legislation is needed to trigger Article 50.
GETTY
The unelected chamber is hoping to trigger a second referendum