Let them go, and rescind their passports…….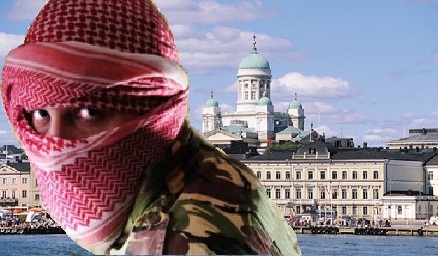 SUPO's Chief Inspector: Women from Finland left for Isis
Monday 08.01.2016 at 09.51
Women, children and families from Finland have left for the area controlled by the extremist organization, Isis, says Chief Inspector Thomas Portaankorva of  the Finnish Security Intelligence Service (SUPO).
An article published in Isis's propaganda Dabiq magazine in which a Finnish female narrator describes her radicalization and moving to Isis'-controlled territory.
According to Portaankorva, the information has been long known to the police, that women have left Finland for Isis-controlled territory and joined their ranks.
– It is something that we have said from the beginning, and this article does not change the perception, Portaankorva says.
Portaankorva pointed out that Dabiq is a magazine, the purpose of which is to spread propaganda and to increase Isis' support and the number of its members. SUPO does not comment on the content of the story, nor whether the writer is really Finnish or whether there is information on her identity .