The Left is always violent……always.
Pro-refugee protestors beat up police as they try to smash OPEN Turkish gateway to Europe
HUNDREDS of pro-migrant protestors clashed with police as they marched through the streets along the Greek-Turkey border.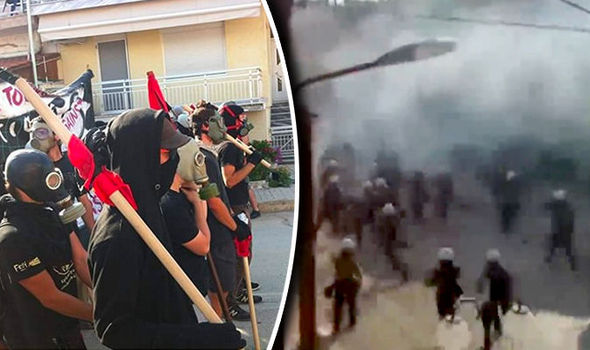 The violent protestors demanded that the Greek-Turkish border in the town of Kastanies be opened.
The demonstrators urged authorities to dismantle the fence set up on the Turkish border to prevent the entry of migrants into Greece.
Amid the melee, they tried to crush the European border fence with force.
The radical group, known as 'No Border Camp', is made up of European self-proclaimed anarchists who want to allow into Europe anyone who wants to enter the continent.
'No Border Camp' have previously been involved in pro-migrant clashes with police in the French port of Calais.
More here