Not good……at all.
<h1>In a First, a Brazilian Group Pledges Allegiance to ISIS Ahead of Rio Olympics</h1>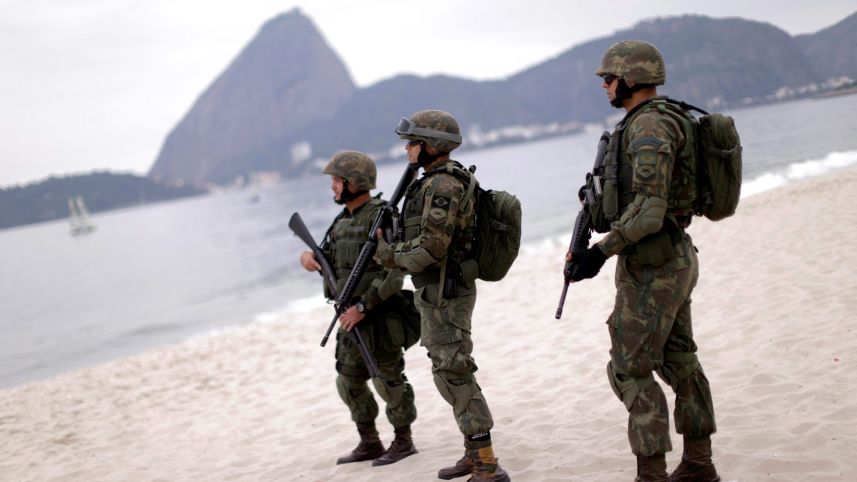 Jihadist group's pledge is believed to be the first of its kind to have come from South America.
Haaretz and The Associated Press Jul 19, 2016 8:09 PM
Brazilian Navy soldiers attend an exercise on Flamengo beach ahead of the 2016 Rio Olympics in Rio de Janeiro, Brazil, July 19, 2016.Ueslei Marcelino, Reuters
Heading to Rio for the Olympics? Here's what you need to know
Jewish CEO of Rio Olympics prays for political calm during games
The Jewish trio in charge of organizing the Rio Olympics
A first pledge of allegiance to Islamic State emanating from South America appeared online just weeks ahead of the Rio Olympics.
According to SITE Intelligence, which tracks the online activity of extremist groups, a channel on the Telegram app by the name of Ansar al-Khilafah #Brazil posted a pledge of allegiance to ISIS leader Abu Bakr al-Baghdadi.