Yes, that's exactly what is going on…..World War III with Post-Hijra Islam 101.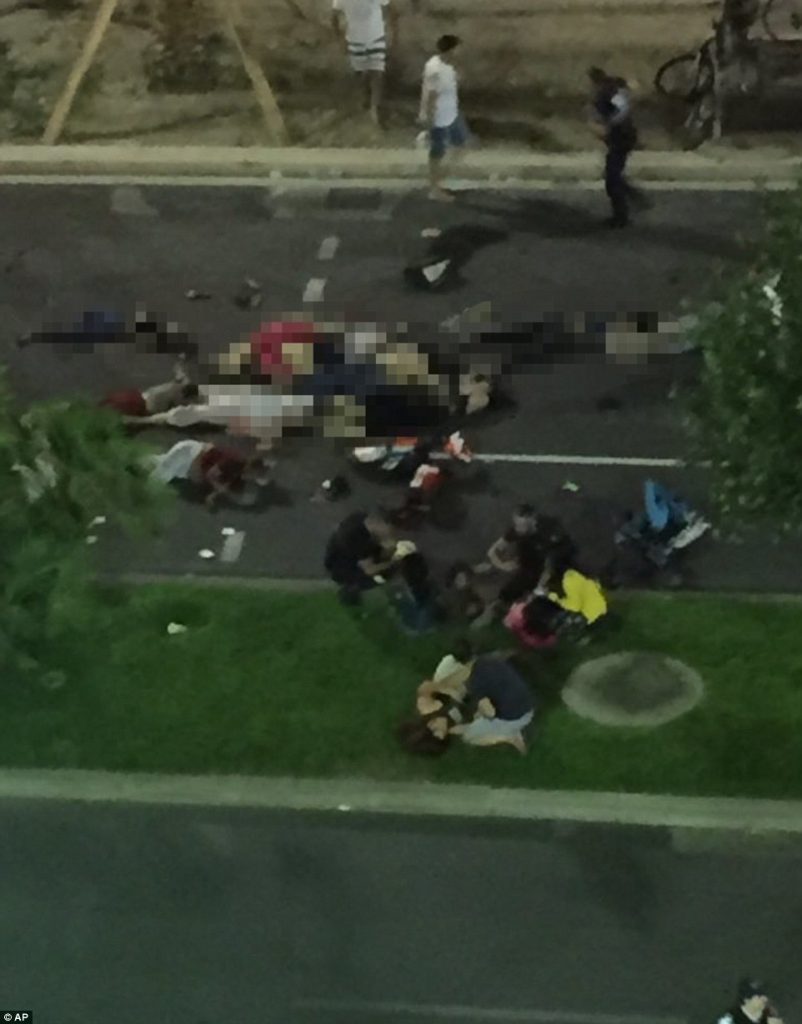 Finnish eye witness in Nice lorry attack
Olli Anttonen, who is vacationing with his wife in Nice, says the whole city is in shock following the lorry attack. The attack, which took place when a lorry sped into crowds of people celebrating Bastille Day on Thursday night, has killed 84 people. Police shot and killed the driver.
Olli Anttonen was returning from a fireworks display marking the Bastille Day national holiday on July 14th in Nice, France when he managed to narrowly dodge a speeding lorry that drove over numerous people late on Thursday night.
"Suddenly people started yelling and a large car came speeding along the beach boulevard. I would guess that it was going about 80 to 90 kilometres an hour and driving over everything."
Anttonen and his wife, who are vacationing in Nice, were about 10 metres from the lorry.
"At that point, there were not as many people crowded around as there had been near the official fireworks celebration — there people did not have as much chance to escape," says Anttonen.
The situation progressed quickly.
"Someone came and yelled 'get out of the way!' and at the same moment the huge white car sped past and ran over people," he says.
Anttonen says that the whole beach promenade area is closed and there are still bodies covered by sheets lying on the streets.
"The whole city is in shock. It's like a war is on," Anttonen says.
Finnish politicians and world leaders have condemned the attack. French President Francois Hollande has called it a terror attack.