And to those offended that I would call it an "Islamonazi holiday", prove me wrong.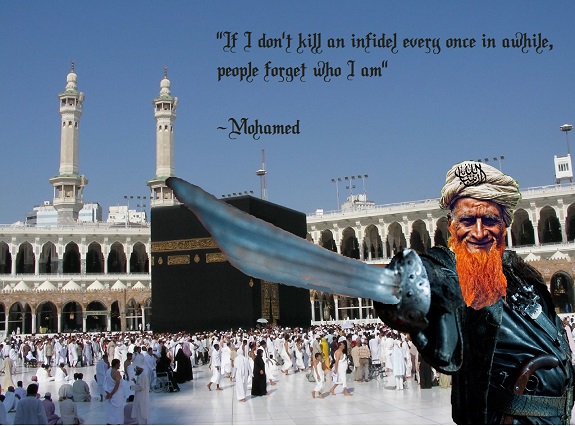 Helsinki mall welcomes Muslim consumers with Eid festivities
Finland's largest shopping mall has apparently become the first in the Nordic region to focus on attracting consumers of Muslim background. On Wednesday the Itis centre in eastern Helsinki is hosting a major family event celebrating the end of Ramadan. Thousands of Muslims are expected – along with anti-immigration protesters and police.
Muslims in Finland are among an estimated 1.6 billion people around the world celebrating the end of the holy month of Ramadan, which began on June 6. The Eid al-Fitr holiday begins with prayers at mosques, after which families head off to eat and buy gifts, especially for children. The date of Eid varies between countries, depending on local sightings of the new moon – though most countries observe it on the same day as Saudi Arabia.
The Itis mall (formerly known as Itäkeskus) has found that a quarter of its customers speak native languages other than Finnish or Swedish. There are also several mosques nearby, so its management decided to arrange an Eid event for families. The idea had also been suggested by Qufi Creative, a branding agency focusing on Muslim consumers that operates in Finland and England.
"The customers are already there"
The 150 retailers at Itis are offering special deals on items such as toys during the event, which runs from noon to 7 pm. A survey carried out in advance suggested that local Muslim families spend an average of 200-500 euros on presents for children, while teens are given extra pocket money.
"As a Muslim, I've always noticed that Itis is full of Muslims on the holiday. So the customers have already been there for many years, but no-one has dared or thought of approaching them," says Sara Salmani, a Finnish-Iranian co-founder of Qufi Creative.