Jackals……….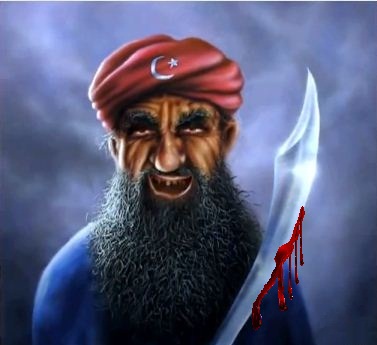 Pictured: The grinning ISIS terrorists who hacked 20 innocent victims including westerners to death but spared those who could recite the Koran in Bangladesh attack
The terrorists posed, with wide grins, in front of ISIS banners before committing the 'heinous' massacre
WARNING: GRAPHIC CONTENT  
Islamist radicals slaughtered 20 people after they failed to recite the Koran before being killed by commandos 
The terrorists, swearing allegiance to ISIS, stormed the cafe in Dhaka armed with guns and knives
Gunmen then held security services in 12-hour standoff before elite troops moved in and shot them dead 
Bangladeshi Prime Minister Sheikh Hasina has declared two days of national mourning after the massacre
Nine Italians died and Italy's footballers are wearing black armbands for tonight's Euro 2016 game with Germany 
ISIS said nationals from 'crusader countries' were not safe 'as long as their aircraft are killing Muslims'
Jihadist extremists hacked 20 people to death in a cafe in the Bangladeshi capital, Dhaka – sparing only those who could recite from the Koran – before they were gunned down by commandos.
Witnesses said seven Islamist radicals stormed the Holey Artisan bakery and cafe last night armed with assault weapons, pistols and 'sharp objects' before taking more than 30 people hostage.
They killed nine Italians, seven Japanese, an Indian, an American and two local men before elite commandos ended the 12-hour standoff by storming the cafe.
Six of the hostage-takers were killed and one was arrested.
WARNING: GRAPHIC CONTENT
Abinta Kabir, an American student from Miami, Florida, has been identified as one of the 20 foreigners killed during the ISIS attack on a cafe in the Bangladeshi capital of Dhaka last night
Kabir (far right), an undergraduate student at Emory University, Georgia, was visiting family and friends in Bangladesh at the time of the attack, a university spokesman said
Kabir died alongside Faraaz Hossain (right) who was originally from Bangladesh but had also been studying at Emory University, attending the college's business school