​KEN CUCCINELLI LOOKS TO STRIP NATIONAL RNC OF POWER TO CHOOSE PREZ CANDIDATE!!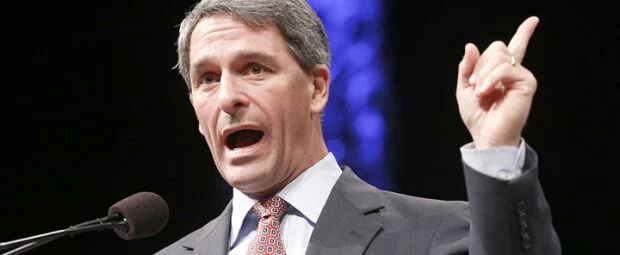 Ken Cuccinelli is trying to rip power from the national RNC and shove it towards the grassroots after the disaster that is the Trump nomination.
Former Virginia Attorney General Ken Cuccinelli, a prominent conservative and expert on the complexities of the party convention process, has begun pitching GOP delegates on a proposal that would have far-reaching consequences for the party. The idea: strip the Republican National Committee chair of power and decentralize control of the party apparatus, handing it over to the 168 RNC members who compose the national party. The package, according to three sources who've been briefed on the matter, would also aim to diminish the overall power of the RNC and empower grass-roots conservatives in future party nominations. Under the concept, for example, the RNC chair would lose the power to appoint powerful party officers.

In pushing such a controversial proposal, Cuccinelli may be looking to tap into deep-seated resentment among conservatives — many of whom remain convinced that the RNC didn't do enough to stop Trump's nomination.

Cuccinelli, a former top aide to Ted Cruz who is currently working for a pro-Cruz super PAC, may be thinking ahead to the next presidential election in 2020. Many RNC members believe Cuccinelli is looking to alter the party rules in a way that would help Cruz, a conservative favorite, should he run again in four years.