ISIS leadership involved in Istanbul attack planning, Turkish source says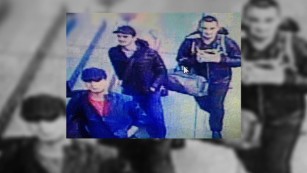 Updated 0330 GMT (1130 HKT) July 1, 2016
Istanbul (CNN)Turkish officials have strong evidence that ISIS leadership was involved in the planning of the Istanbul airport terrorist attack, a senior government source told CNN on Thursday.
Officials believe the men — identified by state media as being from Russia, Uzbekistan and Kyrgyzstan — entered Turkey about a month ago from the ISIS stronghold of Raqqa in Syria, bringing with them the suicide vests and bombs used in the attack, the source said.
Meet some of the airport attack victims
The terrorists rented an apartment in the Fatih district of Istanbul, where one of the attackers left behind his passport, the Turkish government source said.
The attack was "extremely well planned with ISIS leadership involved," the source said.
Turkish police visited the Fatih area and showed neighbors video and photographs of three men they say are believed to have carried out the attack, residents said.
More here.