Remember, there are no good sides in this blood bath brawl……
Also, "democracy" in its classic sense is mob rule, and that's how they intend to use it.
Syrian Democratic Forces capture ISIS Sharia school in Manbij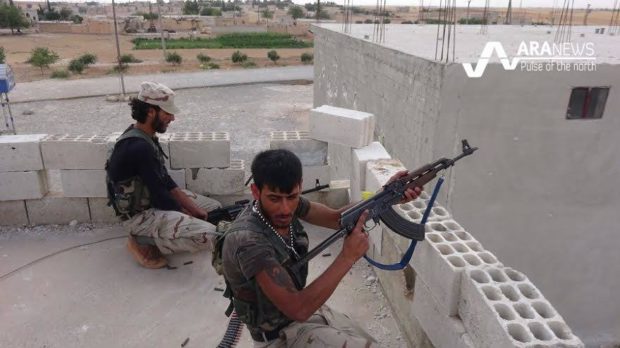 June 25, 2016
KOBANE – Subsequent to heavy clashes with militants of the Islamic State (ISIS), the Kurdish-led Syrian Democratic Forces (SDF) on Friday captured the Sharia School of Manbij in Syria's northern Aleppo province, military sources reported.
The SDF also expelled ISIS jihadis from the Manbij gain silos and the Akhdar farms south of the city. 
"Supported by the international coalition, our forces today regained control of strategic areas in the Manbij border pocket and pushed ISIS back," a spokesman for the SDF told ARA News.
According to the official, taking over the ISIS Sharia school in Manbij was a key accomplishment for the SDF. "This school was used as a jihadi training camp for young civilians who have been forced to join ISIS ranks," he said.