What an excellent birthday present as the good people of Britain vote to expand their circle of liberty.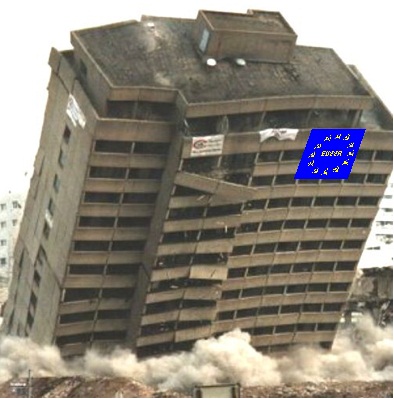 The Brexit door opens! Nigel Farage hails 'victory for real people' with EU referendum set to deliver a resounding Leave vote – but Pound slumps to 31 YEAR low and stocks fall as markets panic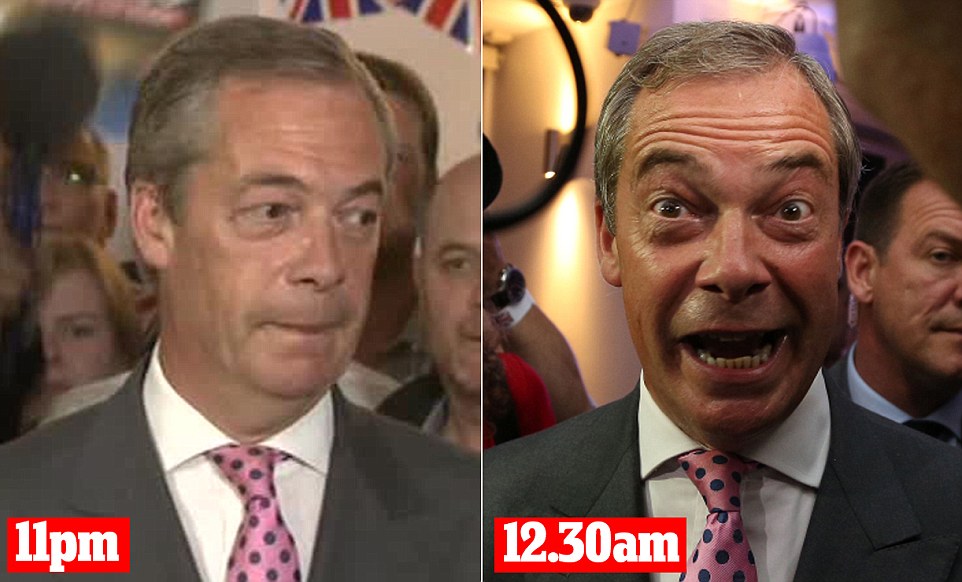 Labour admits deep divisions evident across the country after massive 22-point win for Leave in SunderlandBrexit camp also turned the tables in Swansea, where Remain had been expected to romp home by 10 pointsAnalysts say it now appears almost impossible for the In camp to emerge victorious overallEarlier Nigel Farage said he believed Remain would 'edge' the contest moments after polls closedEducation Secretary Nicky Morgan also said she was 'confident' that the pro-EU camp would win  Pound soared to a year-high after polls shut, but then nose dived as traders took fright at Sunderland resultBrexit supporting MPs have delivered a letter to David Cameron urging him to stay on whatever the outcome 
By JAMES TAPSFIELD, POLITICAL EDITOR FOR MAILONLINE and TIM SCULTHORPE, DEPUTY POLITICAL EDITOR FOR MAILONLINE
PUBLISHED: 20:59 GMT, 23 June 2016 | UPDATED: 03:19 GMT, 24 June 2016
Nigel Farage has hailed a 'victory for real people' with the EU referendum on the brink of delivering a stunning victory for Brexit.
Projections show the Leave campaign is set to prevail in the historic ballot after stacking up votes in England and Wales, despite massive support for Remain in London and Scotland.
The direction of the battle started to become clear with a shock result in Sunderland which saw the Out camp win by 61 per cent to 39 per cent.
A surprise victory for Brexit in Swansea, where the pro-EU side had been expecting to romp home, signposted a disastrous showing for Remain across Wales.
With around a quarter of the declarations in, analysts and betting firms are now forecasting that the Leave campaign will come out on top.
The Pound – which soared in value earlier after Nigel Farage admitted he thought Brexit had lost – has nose-dived against US dollar to its lowest level for 31 years.