And much of the other Finnish media as well…..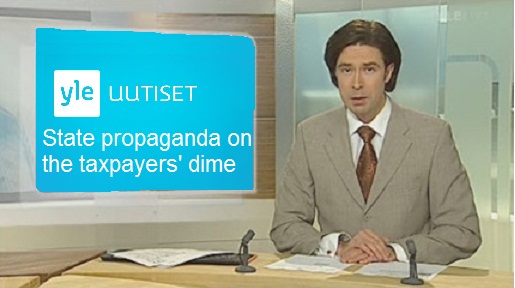 When Finnish political consensus is solidified, it's almost impossible to break.
Brexit on their minds
Several papers carry stories about Thursday's EU referendum in the UK. It's a source of great anxiety across Europe, and Finland is no exception. That manifests itself in Ilta-Sanomat, which has a '10 things Brexit would mean for Finland and Finns' article warning of economic uncertainty, cheaper holidays in Britain, trickier entry for Finns to the labour market or universities in the UK, increased pressure for Finland to leave the EU, reconsideration of Finnish security policy and heightened discussion of Nato membership.
Helsingin Sanomat, meanwhile, has been to visit Finns in Britain to see what they think about the upcoming vote. In short, they're scared. Some students think they might be charged higher tuition fees, those in working life fear the uncertainty, and some think that the harsher rhetoric will make the country so unpleasant that they simply don't want to live there any more regardless of the referendum result.