Dumber than dirt…….
Pathetic, the douchebag knows that "I know a Jew, or have Jews as friend s" no longer works, so he thinks blood relations with the Jews will absolve his Jew hatred. Maroon.
Former London Mayor says he may have Jewish roots following anti-Semitism row
By JPOST.COM STAFF
Sun, 19 Jun 2016, 11:23 AM
Livingstone continued by denying that he was anti-Semitic, commenting that if Labour permanently suspended him he would "go to court."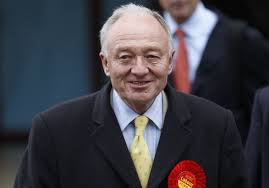 Photo by: REUTERS
Controversial former mayor of London Ron Livingstone told the London based Jewish Chronicle on Saturday that he may have Jewish roots stemming from his mother's side.
Livingstone made the claim after giving testimony during a UK Labour party inquiry earlier this week into allegations that he used anti-Semitic language after claiming Adolf Hitler supported Zionism.
On April 28, Livingstone gave a radio interview with the BBC and commented: "Let's remember when Hitler won his election in 1932 his policy then was that Jews should be moved to Israel. He was supporting Zionism."
He made the remarks in defense of Labor lawmaker Naz Shah, who was suspended a day earlier over a Facebook post in 2014 suggesting Israelis should be moved en masse to the United States. She apologized on Tuesday, a day after the remarks came to light.
The newspaper then asked if he had any Jewish friends, with Livingstone offering the name of one-time fellow Labour MP Lord Greville Janner.
"I have lots of Jewish friends and I always have. I have had members of the Board of Deputies round for parties," Livingstone told The Chronicle during the interview.