Media hype the death of slain Leftist open borders politician……
If it was Nigel Farage who was murdered, the Left would crowing that the had it coming for "provoking" the Left with his call for regaining British sovereignty.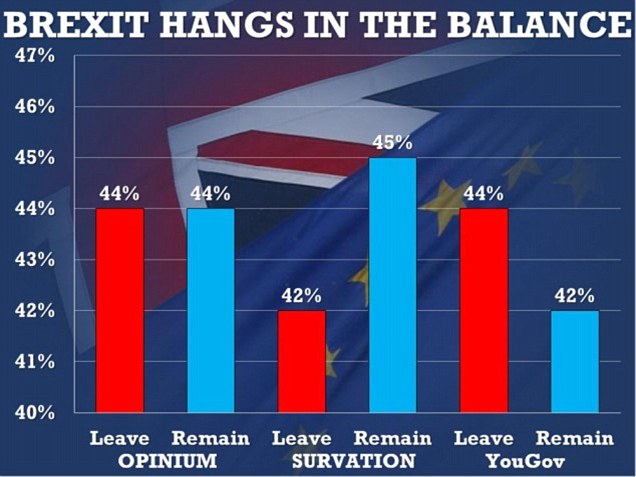 A Survation poll for the Mail On Sunday found Remain had opened up a three-point lead in the wake of the Killing of the Labour MP Jo Cox. But a raft of other surveys show a different pictures – with many saying the Leave vote is stronger. One of the polls – Opinium for The Observer – puts the two sides level on 44 per cent, with Leave up two points on last week and Remain unchanged. YouGov's latest survey found Leave was ahead, 44 points to 42. Meanwhile, a UK-wide BMG telephone survey for The Herald put Remain ahead on 46 per cent with Leave on 43 per cent. Campaigning was due to resume today after a suspension lasting more than two days following the fatal attack on Mrs Cox, a strong supporter of Britain staying in the EU.