Egyptian court hands ex-president Morsi another life sentence
By REUTERS
Sat, 18 Jun 2016, 03:59 PM
The court on Saturday also said the death penalty had been approved for six others accused alongside Morsi, including three journalists sentenced in absentia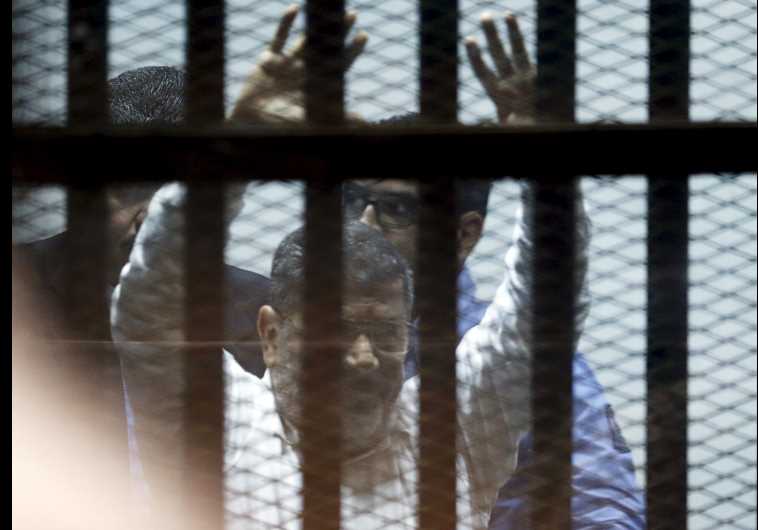 Photo by: REUTERS
Egypt's former president Mohamed Morsi was handed another life sentence on Saturday, after a court found him guilty of espionage and leaking state secrets.
Morsi, leader of the outlawed Muslim Brotherhood, has already been sentenced in three other cases, including the death penalty for a mass jail break during the 2011 uprising against former president Hosni Mubarak and a life sentence for spying on behalf of Palestinian group Hamas.
The court on Saturday also said the death penalty had been approved for six others accused alongside Morsi, including three journalists sentenced in absentia. Two other defendants that had worked in Morsi's office were sentenced to life in prison.
The sentences are the latest in a crackdown on the Muslim Brotherhood since an army takeover stripped Morsi of power in 2013 following mass protests against his rule.
Prosecutors argued Morsi and his aides were involved in leaking sensitive documents to Qatari intelligence that exposed the location of weapons held by the Egyptian armed forces.