They already have NATO, they'll never ever do any better than that.
I have a better idea, end the EU altogether.
An EU army is not just a stupid idea – it's a grave threat to our own security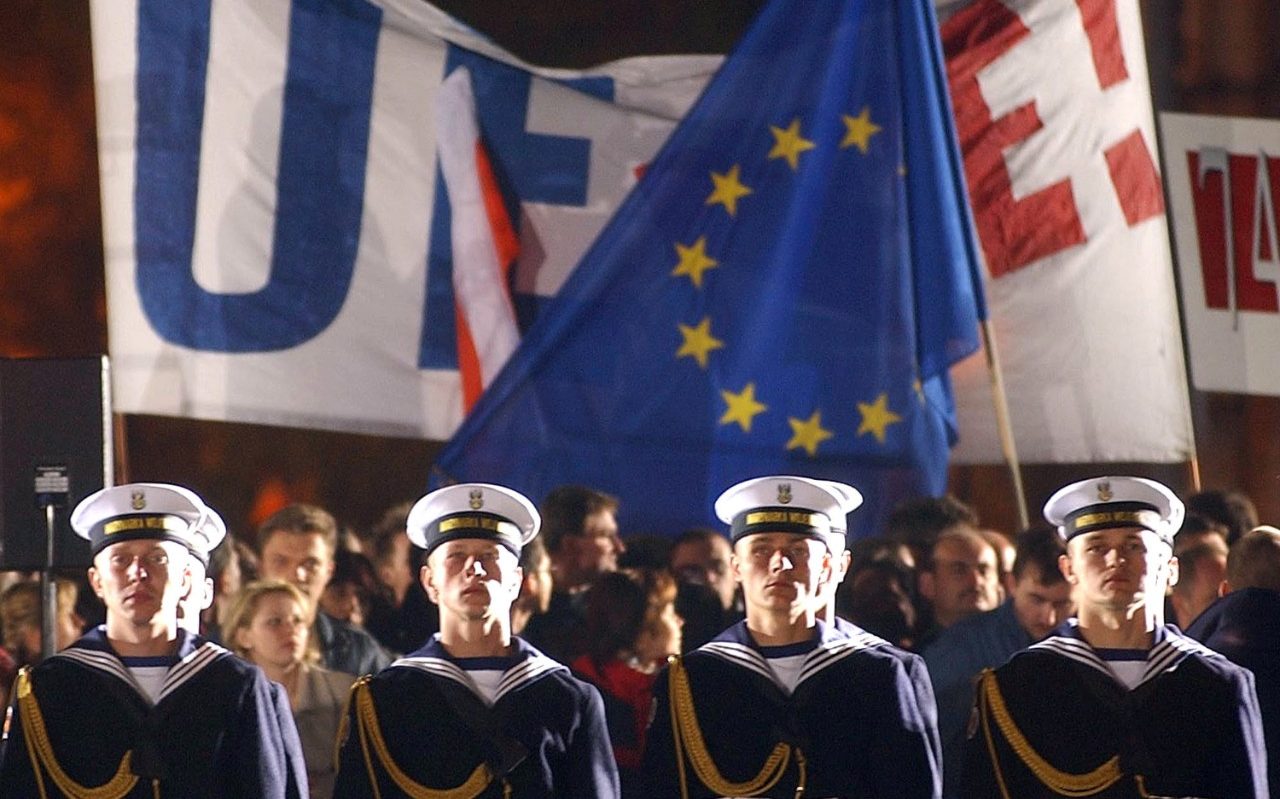 Of all the issues EU officials would like to conceal from the British public ahead of next week's referendum vote, the one that arguably poses the gravest threat to our future security is their proposal to establish a European defence force.
As part of their increasingly desperate efforts to prevent a Brexit vote, Eurocrats are trying to maintain a discreet silence about their future plans to give Brussels even greater powers. From outlawing high-energy domestic appliances, such as dishwashers, kettles and hair-dryers, to interfering in the running of our ports, EU officials are keeping schtum about their plans. This reticence, moreover, applies in particular to their controversial plans to announce the formation of a European army as soon as the referendum vote is over.
Fact check | EU army
Could there really be an EU army?
A plan to create an EU army will be tabled days after the Britain's EU referendum.
The EU's Global Strategy on Foreign and Security Policy foresees the formation of new European military and operational structures.
The Lisbon Treaty provides for something called "Permanent Structured Co-operation" in defence, effectively a permanent EU headquarters. Decisions on PSC are made on a qualified majority vote basis, meaning there would no national veto.
But Britain is opposed, and pushing through a defence plan without the consent of Europe's leading military power would be extremely controversial.
What do the Remain camp say?
David Cameron says: 'They said we were powerless to stop Britain being forced into an EU army.
'Again, not true. We have a rock solid veto on EU foreign and defence policy initiatives.
'Even if it was proposed, we would veto it. Just like William Hague did when he vetoed the idea of a European HQ on defence policy.'
What do the Leave camp say?
Vote Leave says: 'The EU treaties allow other member states to establish 'permanent structured co-operation' in defence.
'The UK has no power to block this step, which would undermine Nato.
'It has also been widely reported that David Cameron did a deal with Germany in which he agreed to support a Euro army in return for the EU agreeing to his renegotiation.'