And Mohamed, founder of the death cult called Islam would be pleased.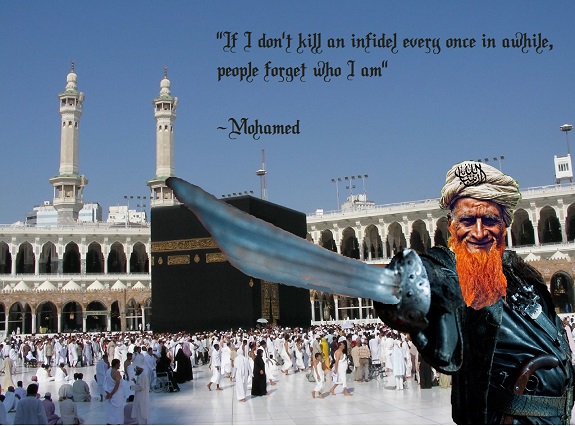 They actually believe that they're doing them a favor, only their blood being shed will allow them into that Islamo-brothel in the sky.
The images show prisoners praying on the floor next to a pile of rocks (inset) while surrounded by dozens of onlookers for the warped spectacle, believed to be somewhere near the Tigris river in Iraq. In another image, several militants are seen hurling the stones (main) at the prisoner, although the victim is not seen in the shot. As often is the case with stonings, the prisoners most likely suffered unbearable agony until their skulls ended up being crushed after repeatedly being struck.