Highly moronic.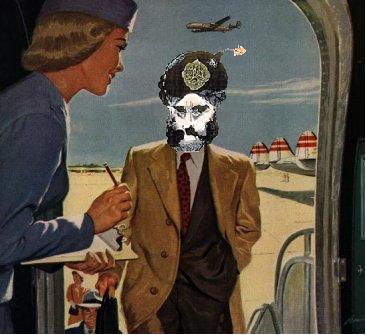 It totally rips apart the fundamental understanding/law on asylum seeking.
Infamous IS jihadist arrested in Malmo
A 46-year-old Bosnian IS jihadist considered very dangerous has been taken into custody by police in Malmo, writes Sydsvenskan . The man has previously been denied entry to France when he was deemed to be a security risk. But since he applied for asylum in Sweden, the Swedish Migration Board stopped the deportation.
The 46-year-old IS-jihadist arrived with his four children at the Malmö Airport with a direct flight from Tuzla in Bosnia on Monday, the newspaper said. In the queue for passport control he behaved nervously which aroused border police suspicions.
When the man's passport was checked against the Schengen SIS register, which will prevent criminals and terrorists entering the Schengen area, it turned out that he was detained for entry at the request of France. The Swedish border police took the man into custody waiting to expel him from Sweden. While the Security Service informed.