Where the weakness of the police is little boys…….
Which shows us all just how sick of a nation Muslim Afghanistan is, and we are importing these reprobate losers into our own countries. The Taliban rape little boys as well.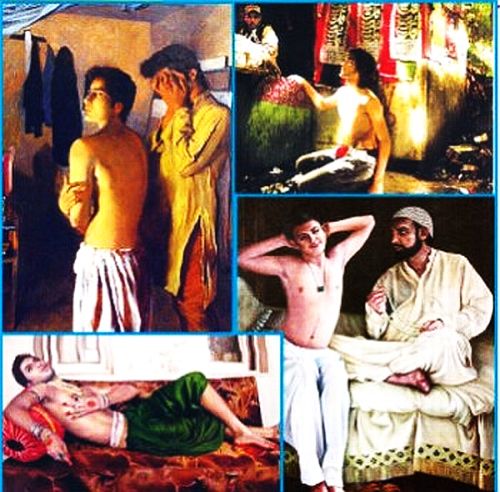 Taliban use 'honey trap' boys to kill Afghan police
Anuj Chopra June 16, 2016
Tarin Kot (Afghanistan) (AFP) – The Taliban are using child sex slaves to mount crippling insider attacks on police in southern Afghanistan, exploiting the pervasive practice of "bacha bazi" — paedophilic boy play — to infiltrate security ranks, multiple officials and survivors of such assaults told AFP.
The ancient custom is prevalent across Afghanistan, but nowhere does it seem as entrenched as in the province of Uruzgan, where "bacha bereesh" — or boys without beards — widely become objects of lustful attraction for powerful police commanders.
The Taliban over nearly two years have used them to mount a wave of Trojan Horse attacks — at least six between January and April alone — that have killed hundreds of policemen, according to security and judicial officials in the province.
"The Taliban are sending boys — beautiful boys, handsome boys — to penetrate checkpoints and kill, drug and poison policemen," said Ghulam Sakhi Rogh Lewanai, who was Uruzgan's police chief until he was removed in a security reshuffle in April amid worsening violence.
"They have figured out the biggest weakness of police forces — bacha bazi," he told AFP.