He obviously found out who Mohamed was and imitated Islam's supreme example of human character:
Books like Muhammed: Who Is He and An Explanation of the Last Tenth with Crucial Matters in the Life of a Muslin are reading materials found in Mateen's home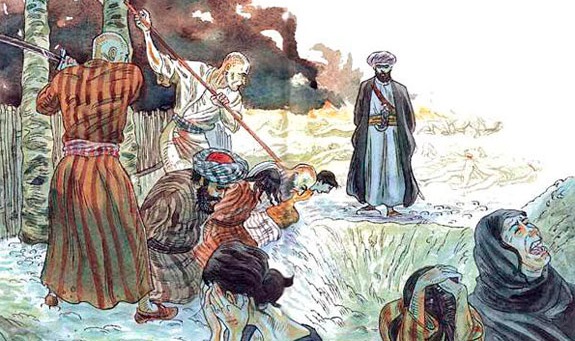 EXCLUSIVE: Inside the suburban home of a terrorist: Gunman's Star Wars-themed bathroom, child's Ninja Turtle backpack, a Christmas wreath on the door and books – 'Crucial Matters in the Life of Muslim' and 'Being Palestinian Makes me Smile'
Omar Mateen had been living in Apartment 107 at the Woodland Condominium in Fort Pierce since he was divorced from his first wife. He had been living there with Noor Zahi Salman, believed to be his wife and their son.
Mateen, 29, killed 49 people in the Orlando gay club Pulse on Sunday and injured 53 others before being shot dead by police. Daily Mail has obtained photographs inside his Fort Pierce apartment where investigators did a sweep on Sunday. The apartment is adorned with photos of his three-year-old son.
Loads of toys including a Spiderman bike, toy trucks and Mickey Mouse posters sit in sharp contrast to a ceremonial sword sitting front and center. Books about the Muslim faith can also be seen in the apartment as well as workout equipment. Bizarrely, a calendar is marked 'D-Day, 10 pm on June 7th.' The real D-Day is June 6th leaving open the question was he planning something sooner.