This who follow this blog regularly already know that she was using her position for financial gain. Like the marxist she is.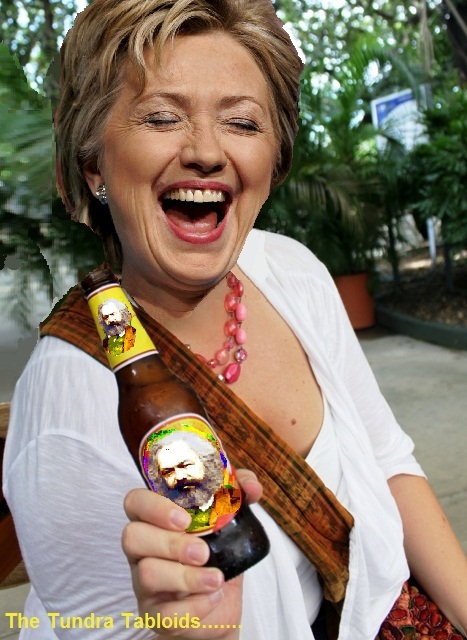 That the media is only now just discovering the Hillary email/using Sec-State position for securing funding for her husband's Clinton Foundation, tells me that they want the openly marxist Bernie Sanders for president.
This latest revelation confirms what we have suspected all along: that Hillary, through the guise of the Clinton Foundation, has indeed been trading influence within our government for donations. Doesn't get much more corrupt than that.
ABC News drops new Hillary BOMBSHELL; it's huge…
It's easy to become numb to all of the scandals surrounding presumptive Democrat nominee Hillary Clinton — even for those who are wide awake to the dishonest, self-serving fraud that she is.
So when a new revelation is enough to jolt even the mainstream media awake, you know it's big. A newly-released batch of Hillary's State Department emails reveal the new bombshell that the former secretary of state rewarded one of her large donors with a position on a sensitive government intelligence board — yeah, one involving tactical nuclear weapons and on other crucial arms control issues — despite having no relevant experience. Nepotism — not to mention compromising our nation's intelligence and security — at its finest.
NOTE: This is the only scenario in which Donald Trump, or a can of orange juice wins for the republicans in November. Too bad it wasn't true conservative, Reaganite, Ted Cruz.