They say nothing about the reducing the flow of heavily sexed up Muslim males that they've imported into their country by the droves that have been spearheading group groping and rape of these very same females.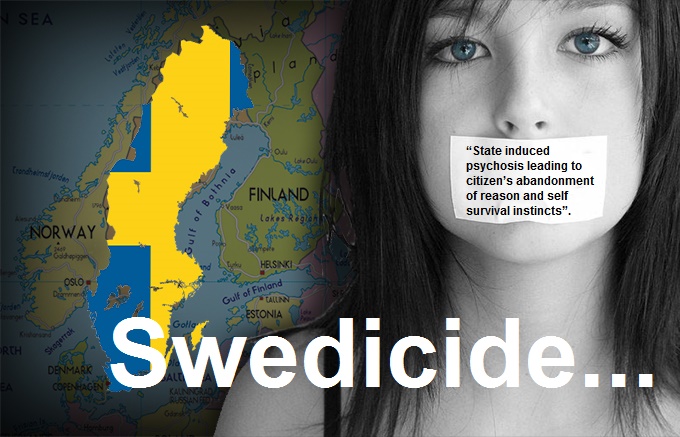 Stockholm festival pledges 'zero tolerance' for groping
The Summerburst festival in Gothenburg in May. Photo: Frida Winter/TT
Organizers behind a popular summer music festival pledged zero tolerance against sexual harassment as the event kicked off in Stockholm on Friday.
Sexual harassment and assaults at festivals stirred debate in Sweden earlier this year, after reports emerged of a series of alleged groping and abuse at a teen music festival in Stockholm last summer.
Organizers behind a separate festival – Summerburst, which opened in the Swedish capital on Friday – told public broadcaster SVT that they were taking strong measures to prevent similar incidents this weekend.
"Of course it's zero tolerance," said festival boss Anders Boström.
"If someone can't behave they will be kicked out immediately. We absolutely won't tolerate it."
The pledge came after regional newspaper Göteborgs-posten last month wrote that a number of visitors at the festival when it was held in Gothenburg had spoken of groping incidents, abuse and chaos. However, the daily reported at the time that no official reports had been filed alleging sexual offences.