Of course, street vigilantism is a key element in Islam in keeping the populace docile, adhering to Islamic norms.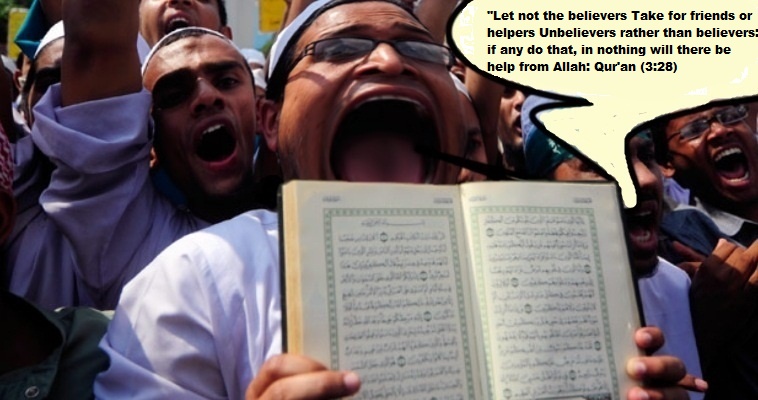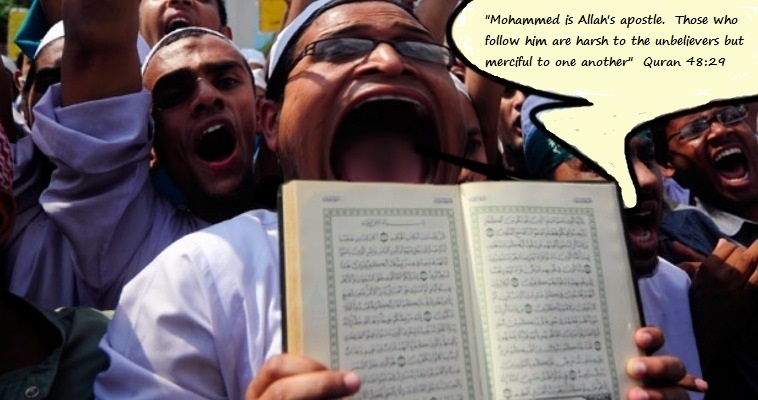 Bangladesh police on jihad murderers: "people think they have done the right thing"
"'In general, people think they have done the right thing, that it's not unjustifiable to kill' the bloggers, gay people and other secularists, he added." In the face of the popular support for these jihad murders, the government is capitulating: "As a result, even as the government has condemned the killings, it has urged writers not to criticize Islam and warned that advocating 'unnatural sex' is a criminal offense." In other words, just stay quiet and you'll be OK: give the jihadis what they want and maybe, just maybe, they won't kill us.
"The Bangladeshi authorities say that they now believe they have identified the top leadership of the two groups they say are responsible, and that they are preparing to round them up. Only when the leaders are caught, they caution, will the attacks be stopped, and at that, only for a while if the appeal of Islamic fundamentalism is not blunted." How will "the appeal of Islamic fundamentalism" ever be "blunted," in Bangladesh or anywhere else, while everyone remains afraid to confront "Islamic fundamentalism," and instead capitulates to it at every turn?