Once again with John Locke: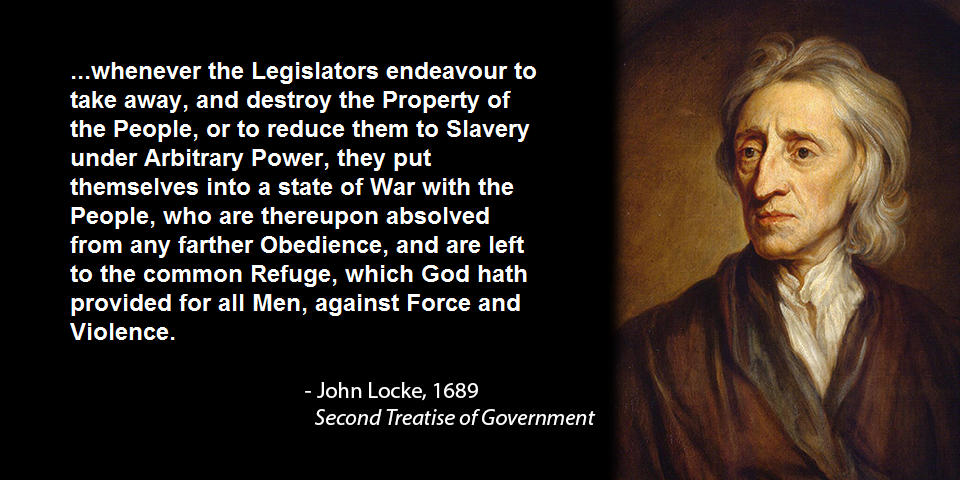 Fjordman: The Evil Empire Reborn
If you appreciate this essay by Fjordman, please consider making a donation to him, using the button at the bottom of this post.
The Evil Empire Reborn
by Fjordman
The Czech politician Vera Jourová is the European Union's Commissioner for Justice, Consumers and Gender Equality in the Juncker Commission. In October 2015, Commissioner Jourová indicated that the EU will clamp down even harder on so-called "hate speech" directed against immigrants:
"If freedom of expression is one of the building blocks of a democratic society, hate speech on the other hand, is a blatant violation of that freedom. It must be severely punished. As some of you noted, over the past few weeks, we have witnessed a lot of solidarity towards refugees. But we have seen a surge of xenophobic hate speech. Some of you advocated enrolling the help of online intermediaries such as Google or Facebook to take down hate speech from the web. Other participants rather underlined promoting the use of counter-narratives. You also highlighted the need for clearer procedures to prosecute those who spread hate speech online. I was pleased to hear media and Internet providers' experiences and to hear their commitment to work with us. I fully agree with you on these lines of action. As was said this morning, Internet knows no borders. I intend to bring together IT companies, business, national authorities and civil society around the table in Brussels to tackle together online hate speech."[1]
These statements were not empty words. On May 31, 2016, the European Commission — the unelected "government" for over half a billion people from the Black Sea to the North Sea — together with the major companies Facebook, Twitter, YouTube (owned by Google) and Microsoft unveil a code of conduct. This includes a series of commitments to combat the spread of racism and xenophobia in Europe. EU Commissioner Vera Jourová in partnership with these major Internet companies unveiled a "code of conduct" to combat the spread of "illegal hate speech" online.[2]
Free speech advocates have warned that the definition of "hate speech" is so vague the EU could end up with the power to get postings critical of the Brussels project removed from the Internet forever in what constitutes a "frightening path to totalitarianism". The former UKIP MEP Janice Atkinson blasted: "It's Orwellian. Anyone who has read 1984 sees it's very re-enactment live."[3] The Internet firms must work with EU officials to build a "network" of "trusted reporters" who can flag up instances of 'hate speech' to be removed within 24 hours. The EU's definition of "hate speech" is so vague that it could potentially include virtually anything deemed politically incorrect by European authorities, including criticism of mass migration, Islam or even the European Union itself. The analyst Soeren Kern warns that the EU has declared war on Internet free speech.[4]
The EU authorities have previously demonstrated that they consider so-called "Islamophobia" to constitute hate speech and racism. These new EU regulations will presumably make it even more difficult for Europeans to voice their opposition to Muslim immigration and the Islamization of their countries. American websites such as Jihad Watch or Gates of Vienna still enjoy some free speech protection from the First Amendment of the U.S. Constitution. If they had been based in the EU, they would now have run the risk of being banned outright. There is a chilling totalitarian impulse behind these censorship efforts.
While the EU clamps down harder on alleged Islamophobia, the Islamic terror threat in Europe has never been greater. Repeated attacks and Jihadist massacres in Copenhagen, Paris, Brussels and elsewhere prove this. Some of this terror threat is directly caused by the immigration policies and open borders promoted by the EU.
In early June 2016, a plot by the Islamic State (IS) to murder many people in Düsseldorf, Germany was revealed. A suspect in police custody has admitted to the authorities that ten Muslim terrorists were supposed to be involved in the plot to murder Europeans with bombs and guns.[5] A number of Islamic Jihadists have entered Europe as alleged "refugees" with the flow of migrants in 2015 and 2016. This is now a documented fact.