The only way to de-radicalize a Muslim is to convert him to something else.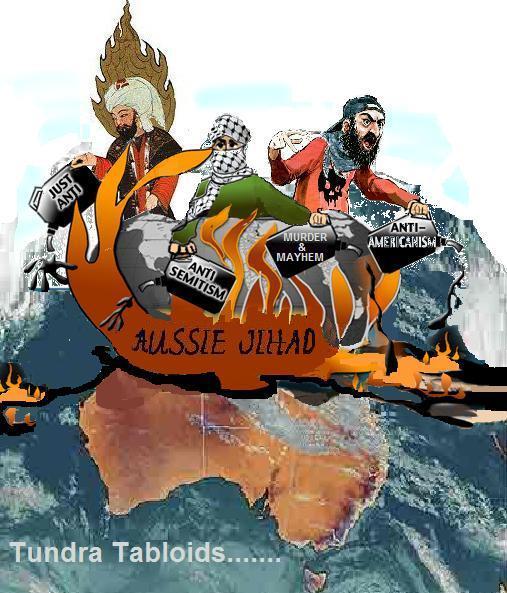 "It is schizophrenic to allow Mohammedan migration into civilised countries, to allow them to build mosques and to proselytise, to allow their hate preachers to implant the seeds of jihad-terror and genocide in their young, and then, on the other hand, to blow taxpayer funds on some idiotic "deradicalisation" programs, that are usually run by Mohammedan taqiyya doctors."
Program turning teens from terror faces review
An official de-radicalisation program aimed at pulling young Australian Muslims back from the brink of extremism will be ­reviewed following the arrest on terrorism charges of one of its former participants.
NSW Police Deputy Commissioner Catherine Burn has confirmed the draft program, which was already due to be reviewed, will be subject to further scrutiny after a 16-year-old Sydney boy who was participating in the ­initiative was arrested over allegedly planning a ­terrorist attack.
"As a result of recent events we are also reviewing the program to make sure it can be effective as it can be,'' Ms Burn told The Australian. "While we cannot guarantee that the program will be successful on all occasions we will continue to provide this pathway while also ensuring that we do all we can to maintain the safety and security of our community.''
In April, the 16-year-old was arrested after he allegedly sought to obtain a weapon for a terrorist attack. The youth, who remains in custody, was allegedly planning an attack to coincide with Anzac Day commemorations.